HES Families: We will be sending home Q2 report/grade cards with the students this afternoon. Also, friendly reminder that school will not be in session on Friday, January 14th and Monday, January 17th for staff professional development.
The Railer MS basketball teams will be in action tonight vs Bennington. All action will take place in the Herington High School Gymnasium 4:30 1/2 B Girls 5:00 B Boys 5:45 A Girls 6:45 A Boys Go Railers!!!

Herington High School hosted the Kansas FBLA State Officer Interviews. Those Herington High School students running for state office are Sophia Weber for State President and Eleanor Silhan for District III Vice President. Emma Alt is serving as the current Public Relations and Megan Mortensen as the District III Vice President.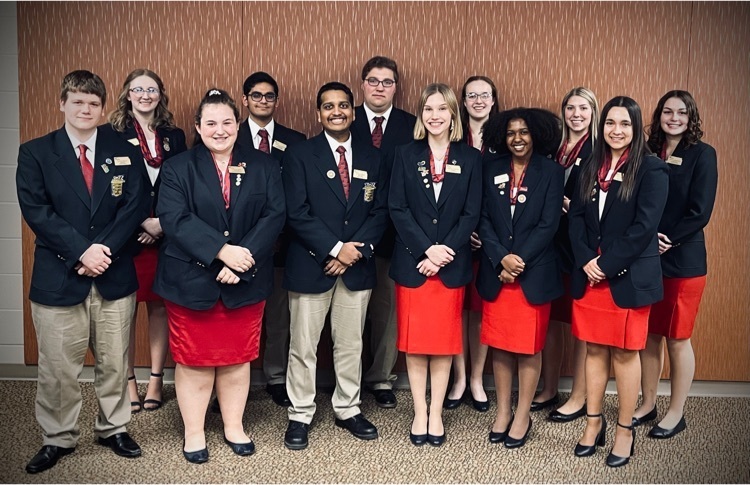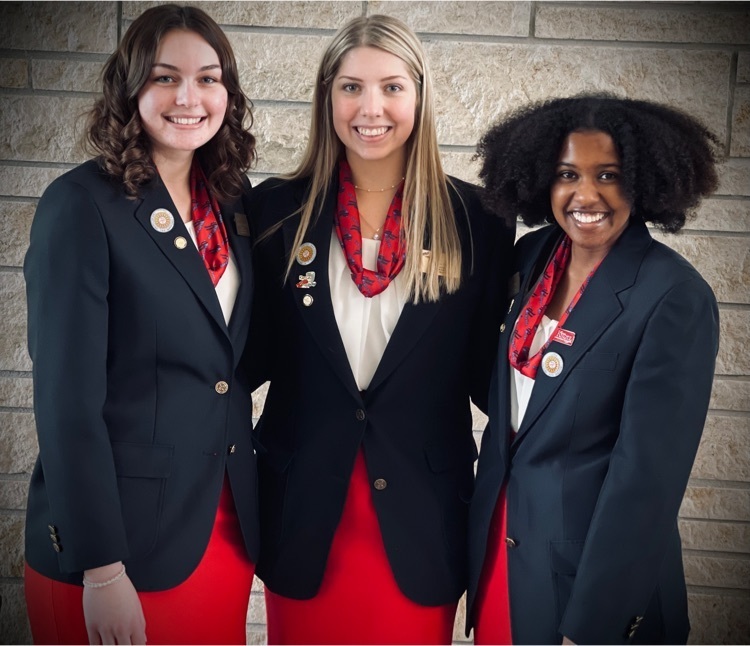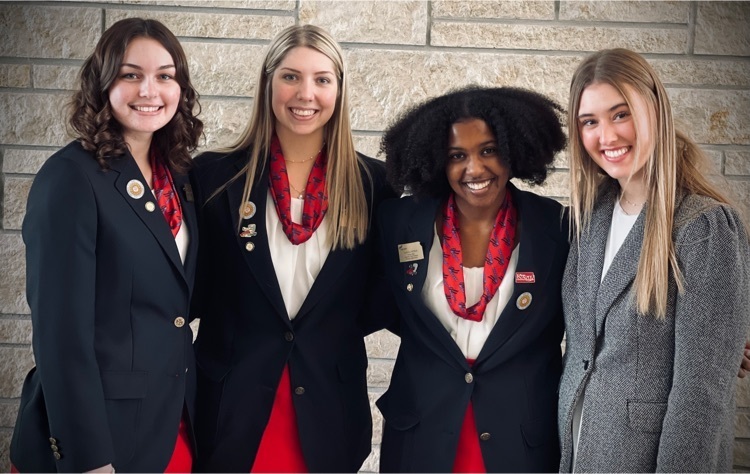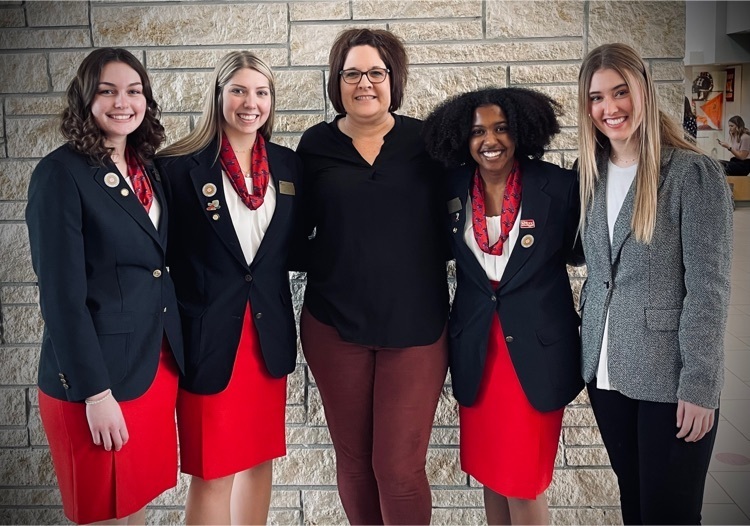 The Railer Wrestlers will be in action as they host the Charles McMillen Invitational. Varsity boys matches will take place in the High School Gym, Varsity girls and JV boys matches will take place in the Middle School Gym. Start time for the meet is 9:30am.
The Railer Boys Basketball will host Peabody-Burns tonight!! JV Boys will start at 5:15. Varsity will start 15 minutes after the conclusion of the JV game. The Railer Girls Basketball team will travel to Centre on Saturday! Varsity Girls will start at 5:00pm. 1/2 JV Girls game will start immediately following the conclusion of the varsity game.
No school for all students and staff of USD 487. Evening activities will be cancelled as well. Stay safe and warm!

Because of the projected weather forecast tomorrow & the Dangerous Wind Chills etc. There will Not be any Archery Practice in the morning Thursday January 6th. We will resume Practice Friday morning January 7th!
The USD 487 special Board meeting scheduled for tonight has been postponed to Tomorrow (Wednesday January 5th) at 6:00 p.m. The meeting will be held at the Board/City offices.
ATTENTION--No School for students on January 14th and January 17th due to teacher inservice.

Attention MS Basketball Parents: The game that was scheduled for January 3rd against Bennington will be played in January 10th. Same time and place. Practices tomorrow and Tuesday at 3:30, Wednesday after school.

January breakfast/lunch menu

High school students had an action-packed "big chill" day to wrap up the end of the first semester. NHS sponsored the morning activities with hula hoop rock, paper, scissors (congratulations Juniors, Freshman, & teachers) After, there was a class caroling competition. The classes had to sing a popular Christmas song and add choreography. Sophomores won with their rendition of "Rockin' around the Christmas tree." Everyone else did a fabulous job! We finished the day with an NHS/STUCO sponsored gingerbread contest. Mrs. Beye's senior advisory won the newly-established traveling gnome trophy with their train gingerbread. Thank you to everyone for making this day great! Happy Holidays!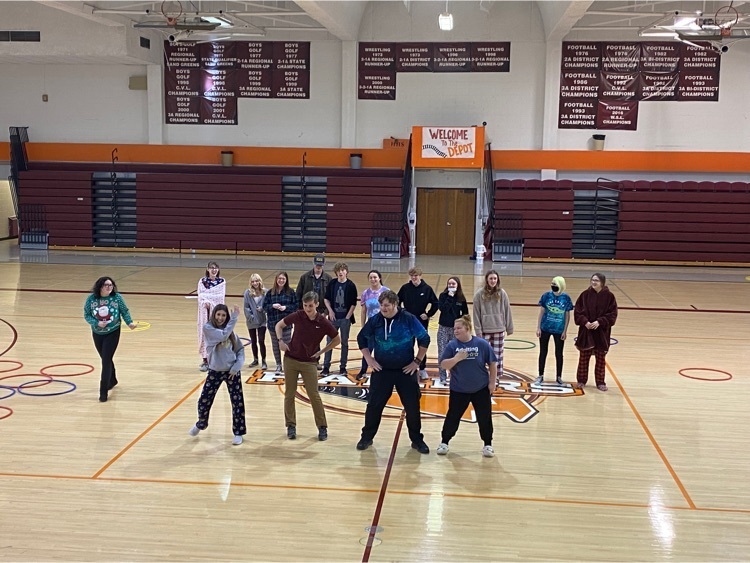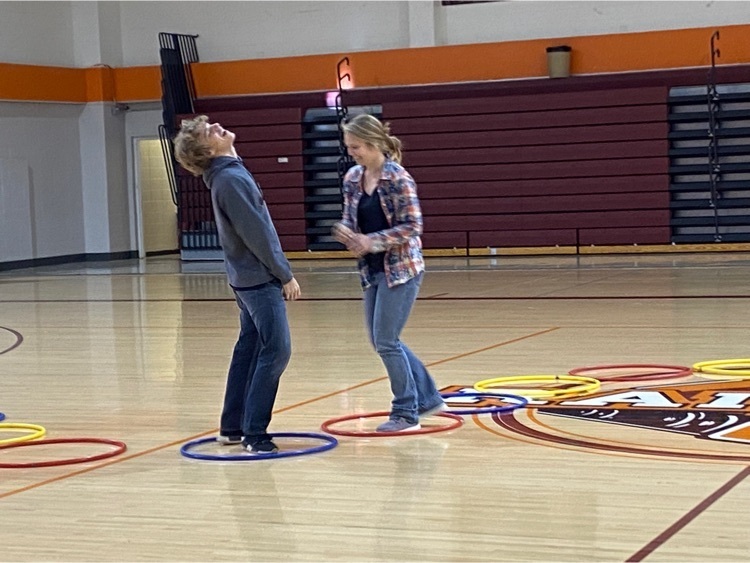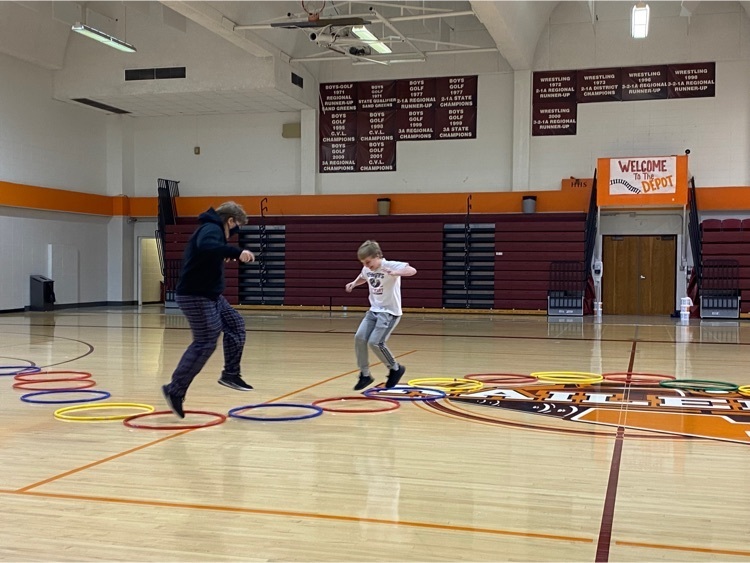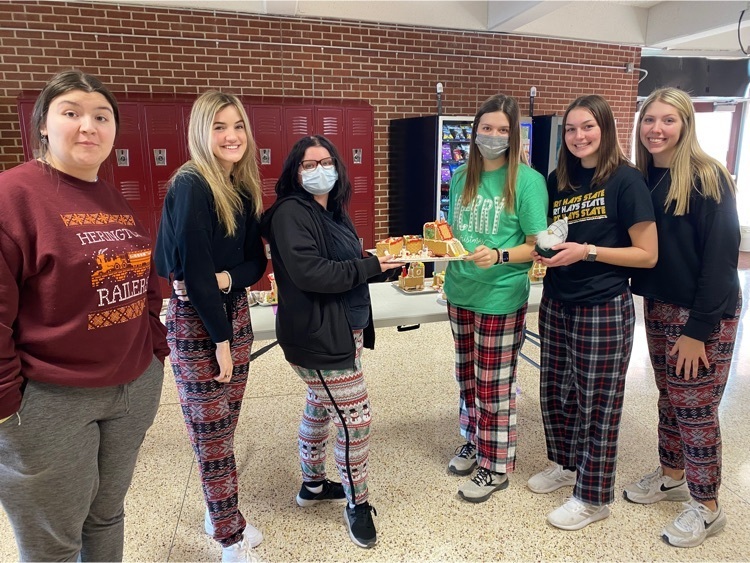 HES Families: Please find the winter newsletter attached. This was sent home with students today. Have a wonderful holiday break, Railers!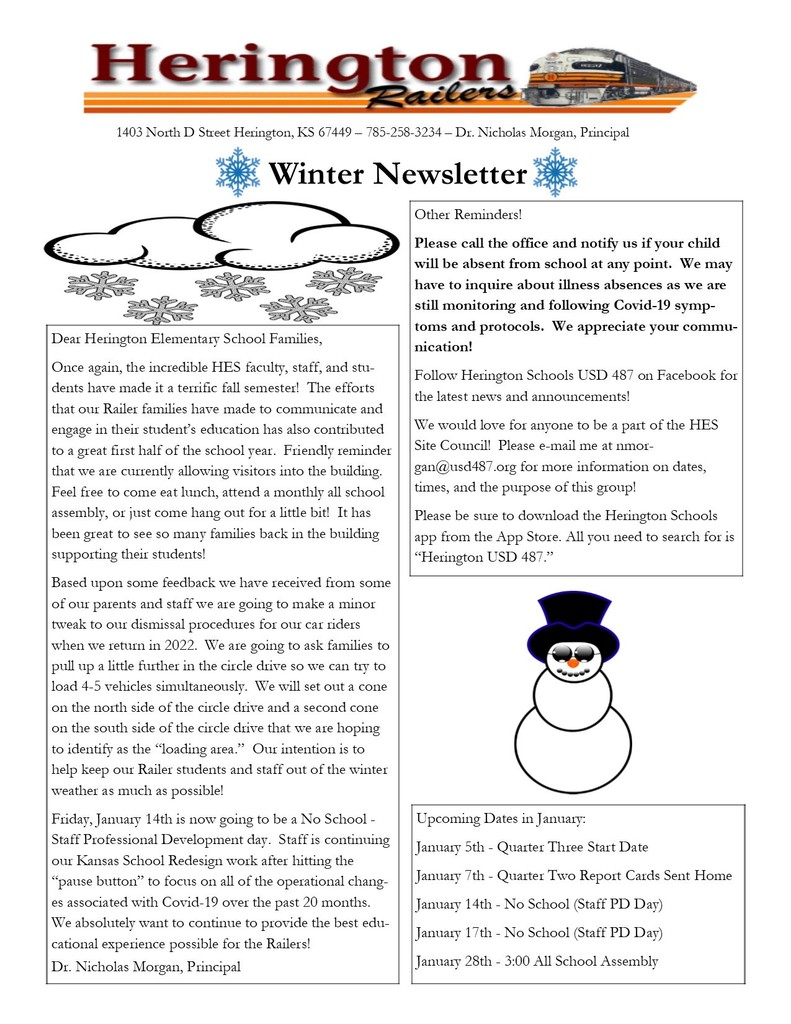 Seniors, here is a $1000 scholarship from the Kansas Sheriff's Association. See the flyer and website.

The middle school staff members chose 8th grader, Colten Gehrke, as the December Student of the Month. Colten participates in Football, Basketball, Track, Weightlifting, Archery, Band, and Student Council. Colten believes he was chosen as the student of the month because he is respectful to both his teachers and peers, he tries his best in all after school activities, encourages others and does his best to be the best student he can. Colten is the son of Steve Gehrke.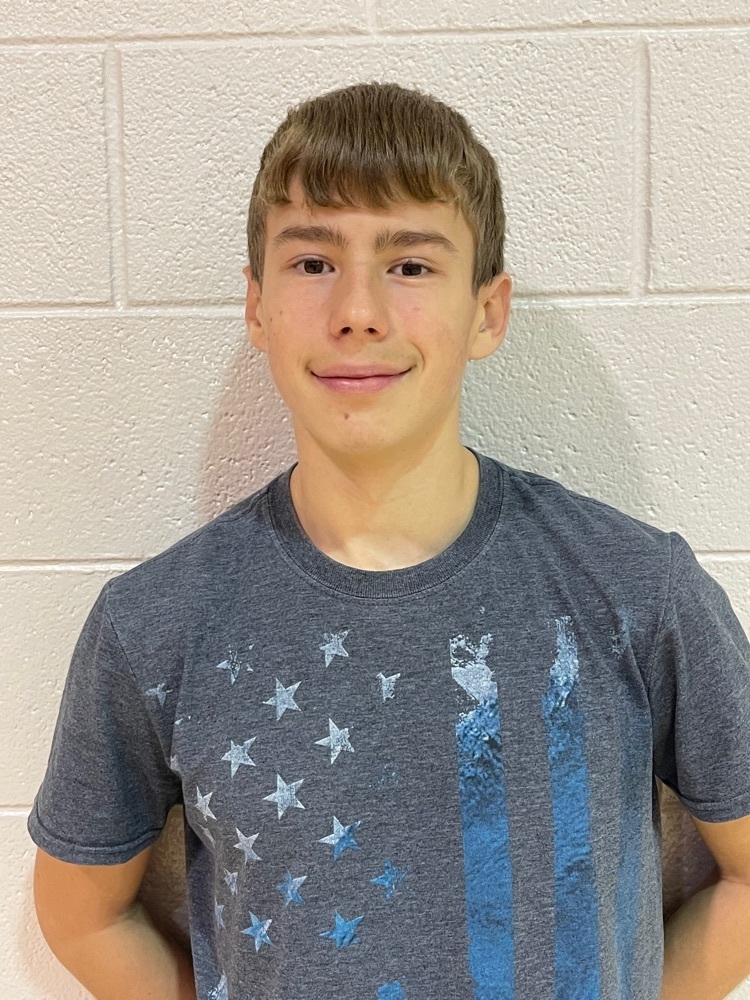 HHS Basketball will travel to Little River tonight! 5:00pm 1/2 JV Boys Game 6:00pm V Girls Game 7:30pm V Boys Game The Kansas Department of Health and Environment (KDHE) has issued a boil water advisory for the City of Little River. There will not be a concession stand, you may bring your own water to the game. Go Railers!!!!

Archery Practice will resume when we return from Christmas Break. Practice will be Wednesday January 5th, & Thursday January 6th, before & after School and Friday January 7, 2022 before School! Any USD #487 Students in Grades 4 thru 12 who are not already in Archery and have an interest in starting may do so when we return from Break, please contact Mr. Fewin to get signed up ASAP! Archers are encouraged to Practice over Break if you have your own Equipment! Archery Tournament Schedule for January & February 2022. January 15th, Bullseye @ Chapman, February 5th, Bullseye & 3-D @ Chapman, February 19th, Bullseye & 3-D @ Herington, February 25th & 26th Kansas NASP State, Bullseye & State @ Hutchinson State Fairgrounds-(NASP National Qualifier!!) March & April Tournaments will be announced as they are Posted! Please email Mr. Fewin (
afewin@usd487.org
) over Break if you have any questions!


Herington High School - December Student of the Month - Jameson Davis Jameson Davis is the child of Shelby Monnington and Scott Davis. Jameson believes she was chosen because "I have absolutely no clue. I work hard most of the time, I get good grades, I'm pretty good with photoshop and I'm good at trumpet; I guess one of those could be it." Jameson is a senior at Herington High School, who involves self in: Band, Scholar's Bowl, Drama Club, Golf, and previously HOSA. Mr. Pritchard believes Jameson was chosen for Student of the Month "because she does well academically, is friendly to other students and has a great sense of humor and personality." Congratulations, Jameson!
Various TikTok challenges involving schools continue to circulate. Some focus on vandalism, or property damage. The most recent challenge asks participants to threaten violence against their schools. We are asking parents to help us by talking to your students, and to discourage their possible participation in these challenges. Student participation in these challenges could lead to school consequences or charges being filed with law enforcement. There are no specific local threats at this time. Please know that USD 487 is working with local and County law enforcement to ensure the safety of our students. Thank you for your assistance as well.