Best of luck to Davanne Schaffer at state cross country today!!! We are so proud of you!!

The Railer Football Team played a tough South Sumner team and fell short to end their season. Congrats on the many successes this season had. Railer Proud!!!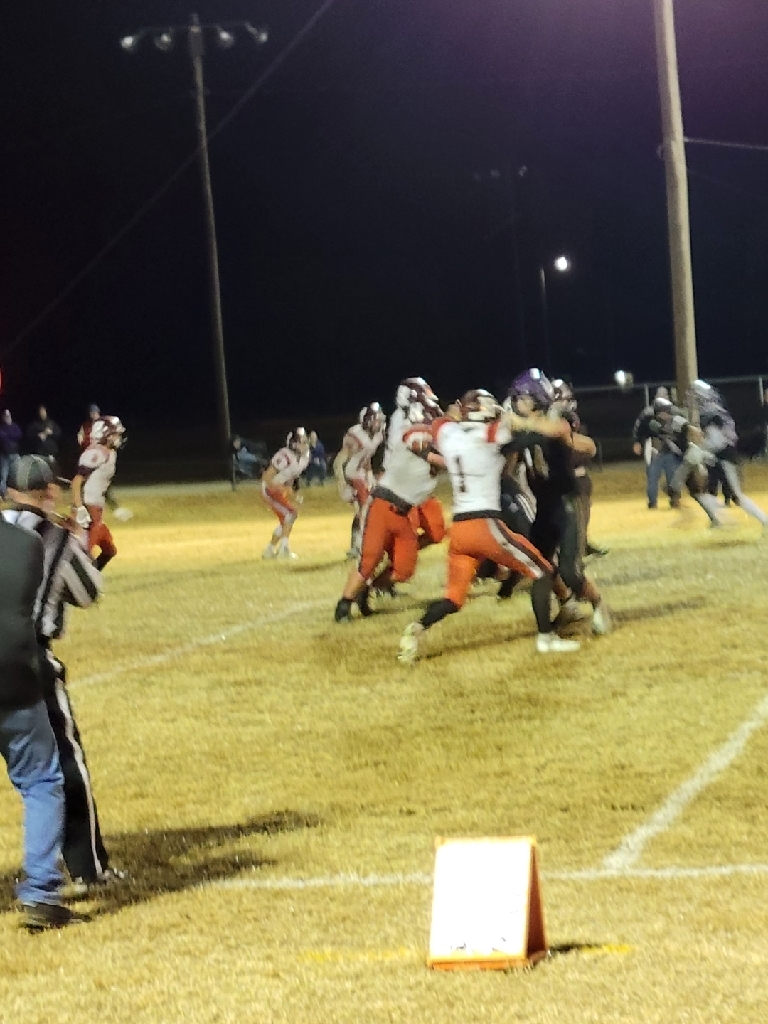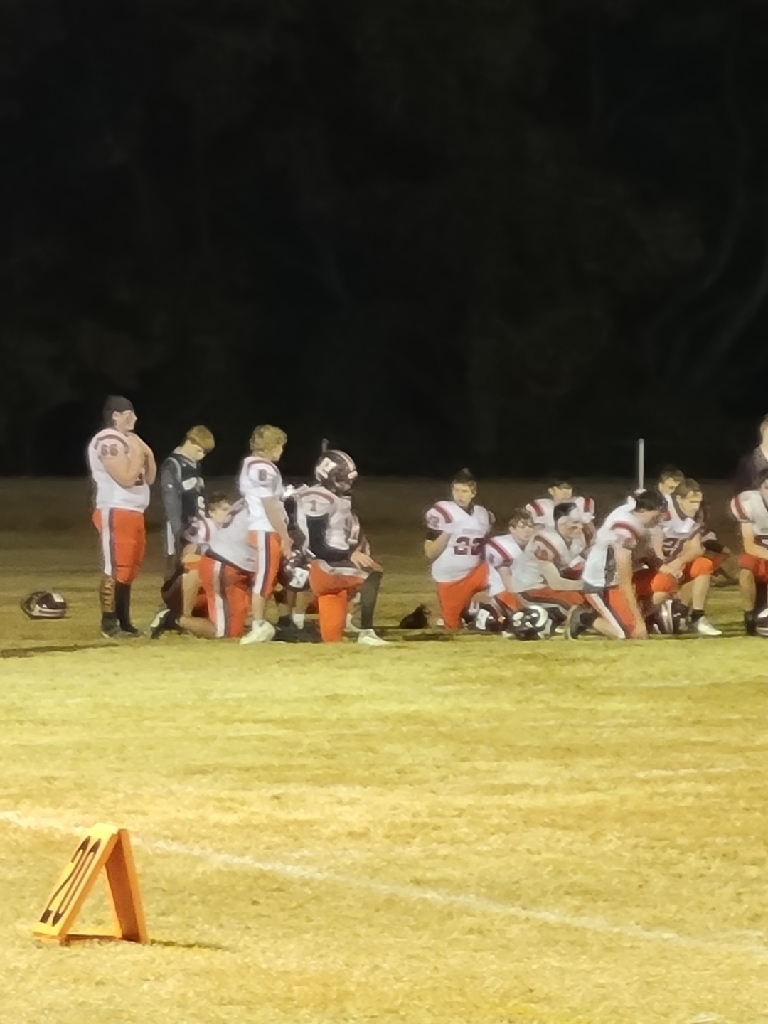 Good Luck to the HHS Football team tonight at South Sumner! Game time 7:00

HMS Student of the Month - Leland Urban The middle school staff members chose 8th grader, Leland Urban as the October Student of the Month. Leland participates in football, basketball, wrestling, archery, and summer baseball. Leland believes he was voted as the student of the month for 4 reasons. The first reason is he works hard in class and even if he is absent for a day, he works hard to catch up on the work that was missed. Second, he stays focused in class, even if people around him are messing around. The third reason is he follows the Railway Expectations in all places in the school setting, even the hallways. The 4th and final reason is he is kind to everyone, even if they are not friends. He will be kind to them and work with them in class group settings. Leland is the son of Stacia and Dean Urban.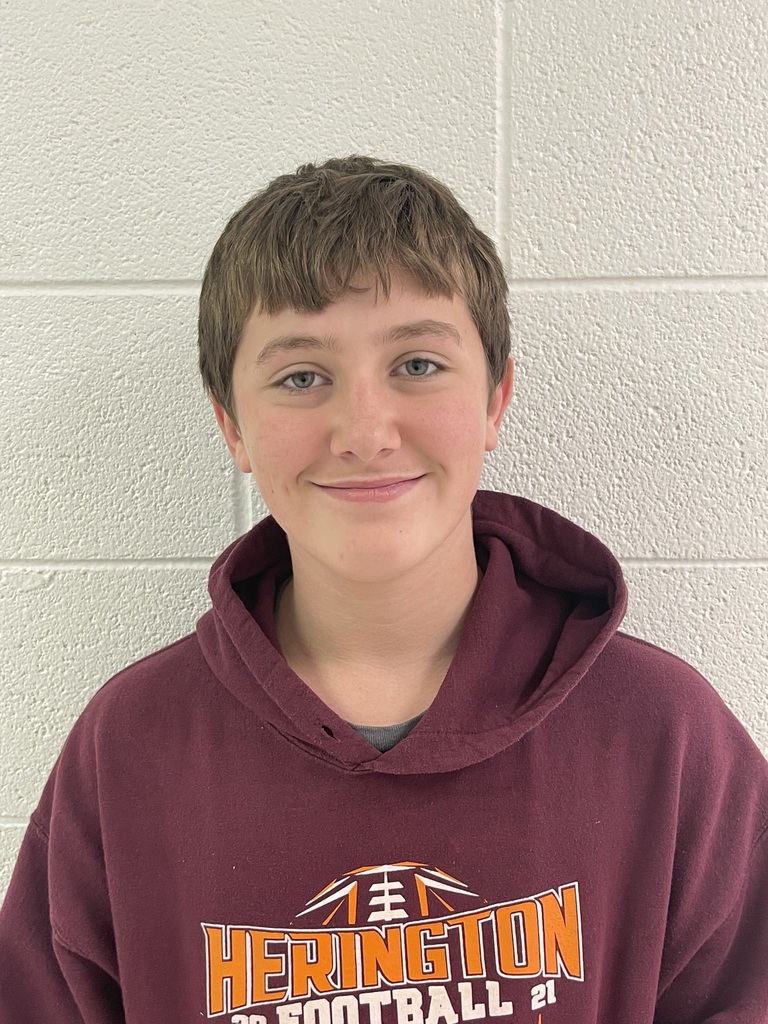 HES second grade students in Mrs. Mortensen's class practiced for their spelling test with a few games of spelling tic-tac-toe! #GameOnRailers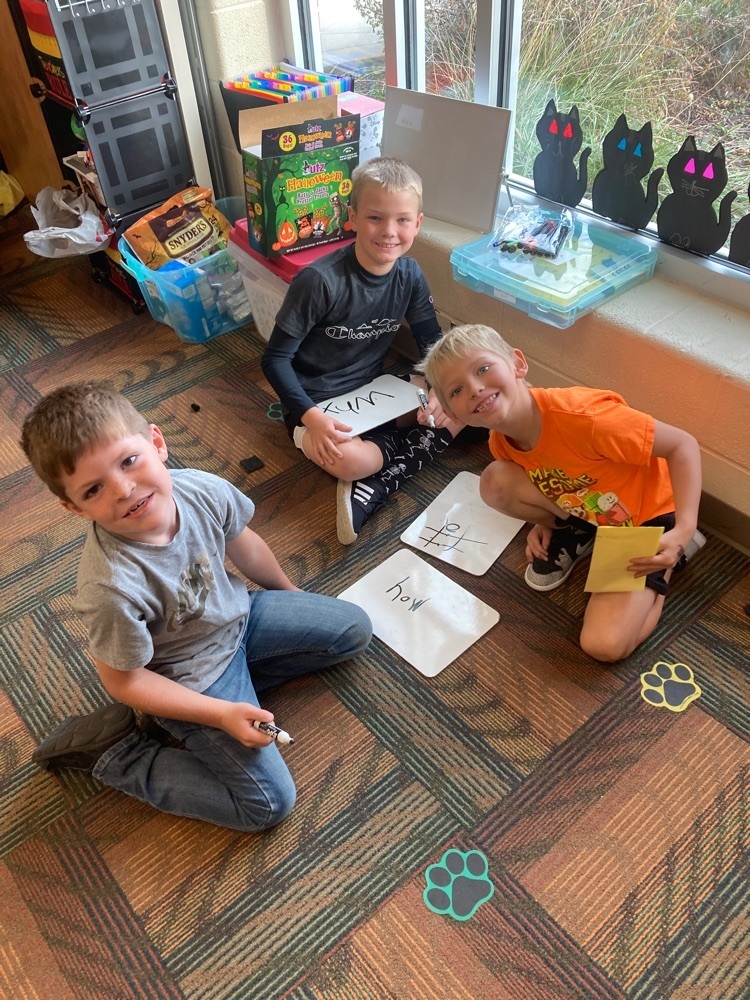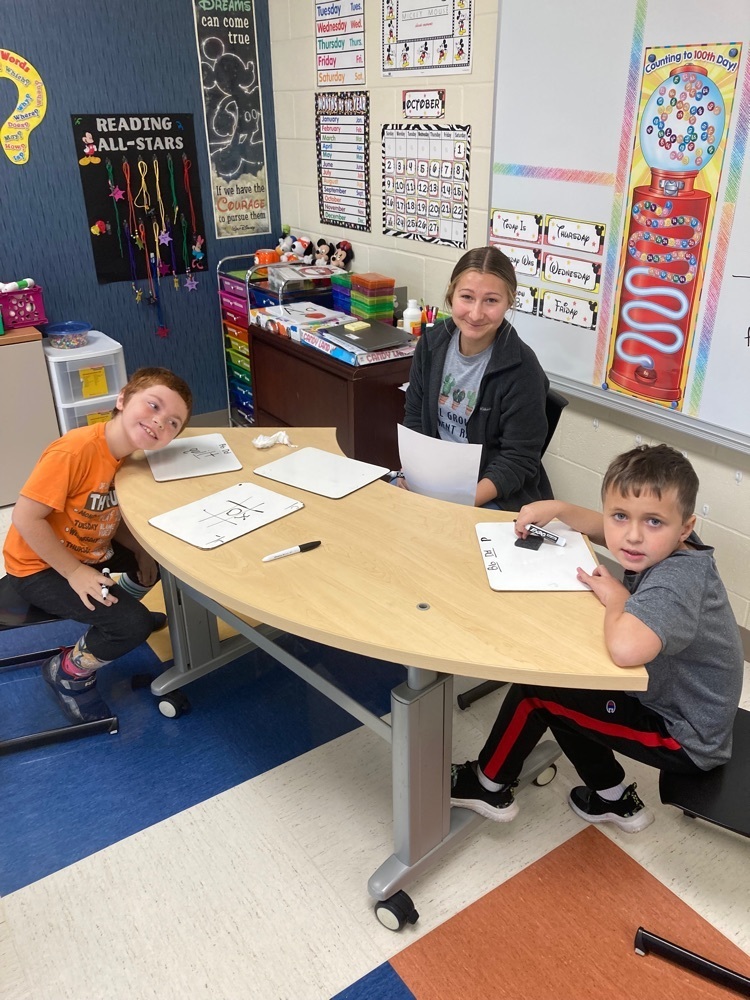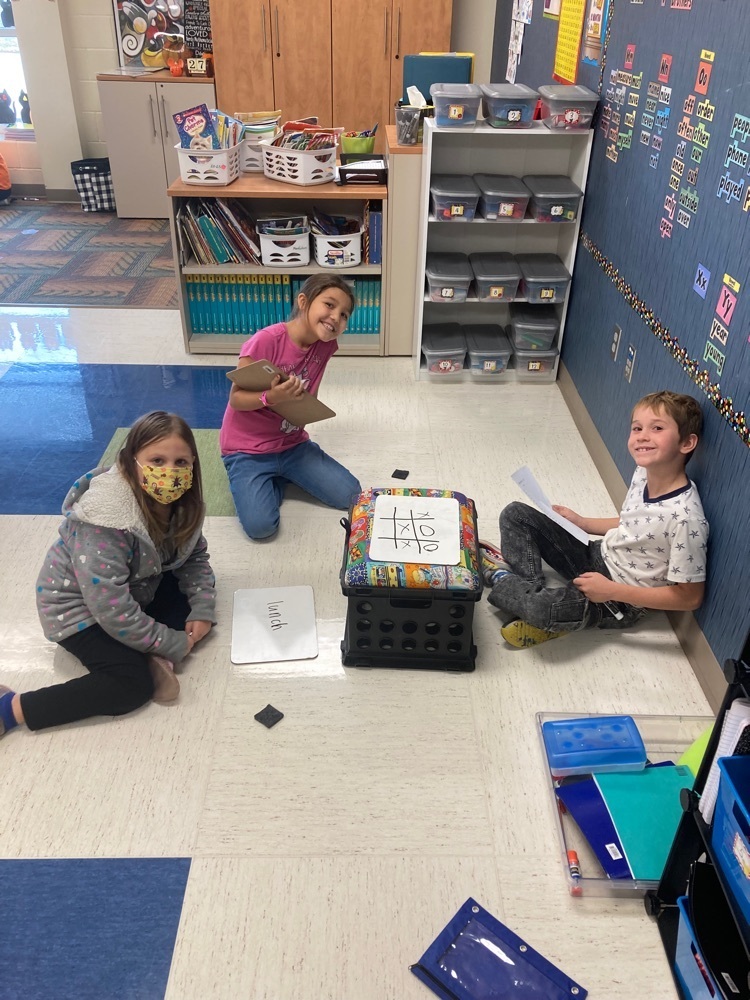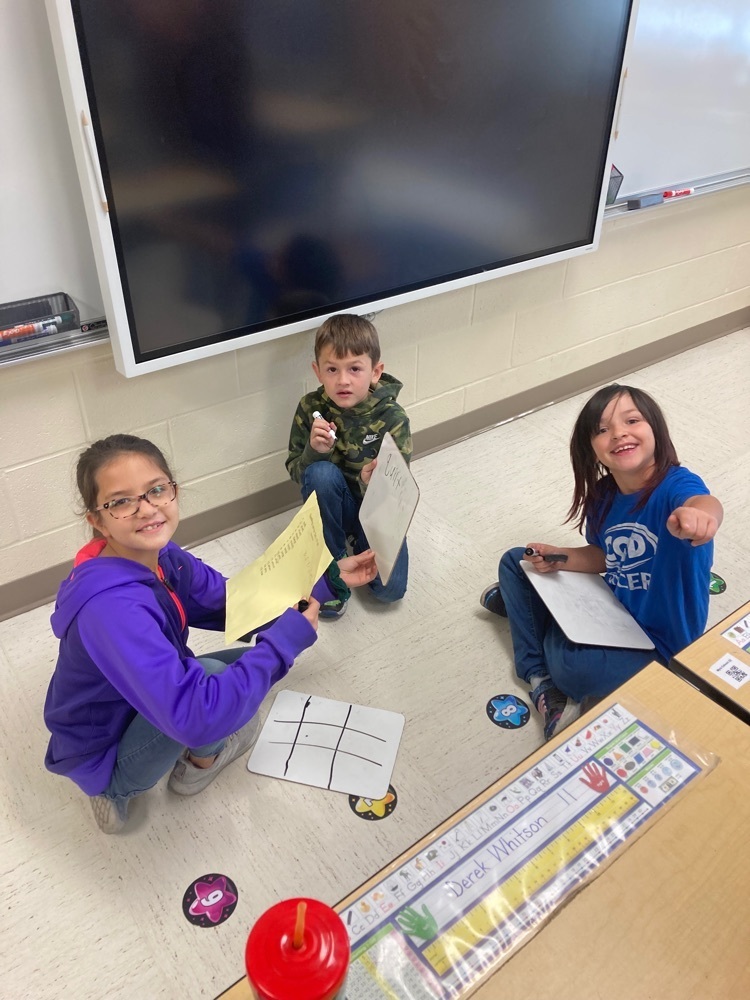 REMINDER SENIORS/SENIOR PARENT-GUARDIAN Attached to this post is the letter that was sent out last May. Reminder that Senior Pictures are due by next Friday. We do have photographers at school and an opportunity for senior pictures through our CTSO fundraiser this weekend. PDA payment to reserve your spot is due next Friday.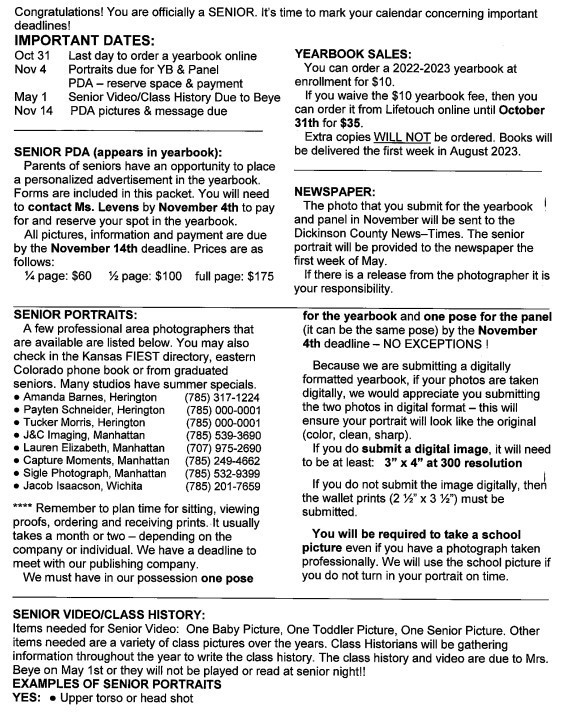 Today, Mr. Hirsch's Drama class was able to go to Emporia State University's theatre production of "Curtains!" The students gave it rave reviews! It helped get the drama kids pumped up for their upcoming production of "Anything Goes!" on November 4, 5, & 6. The show must go on!!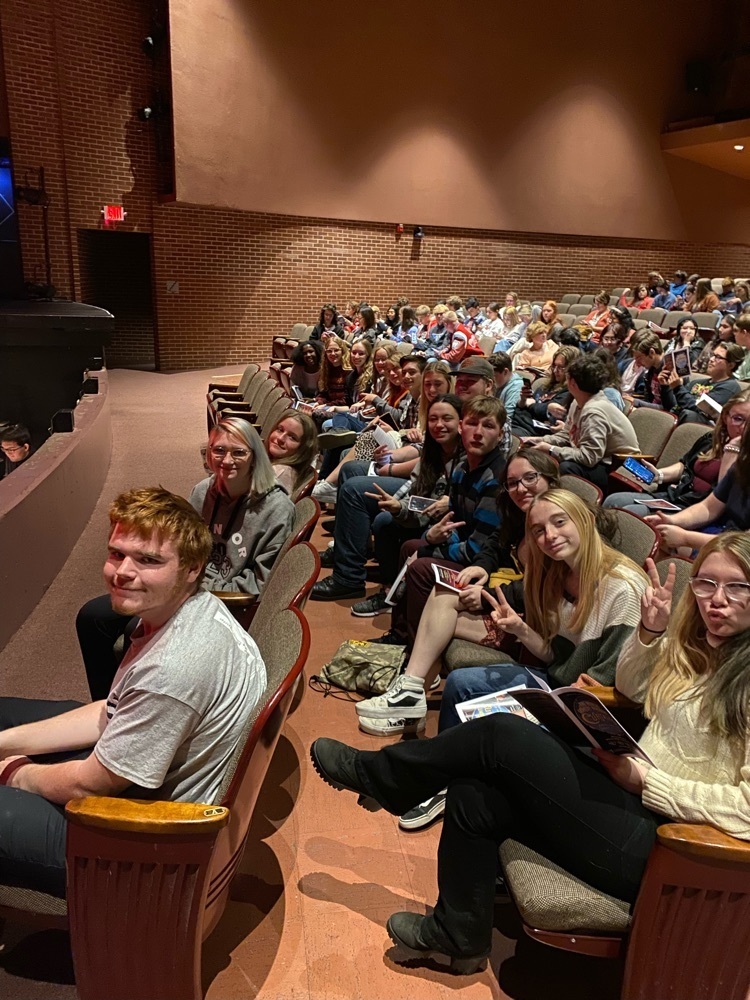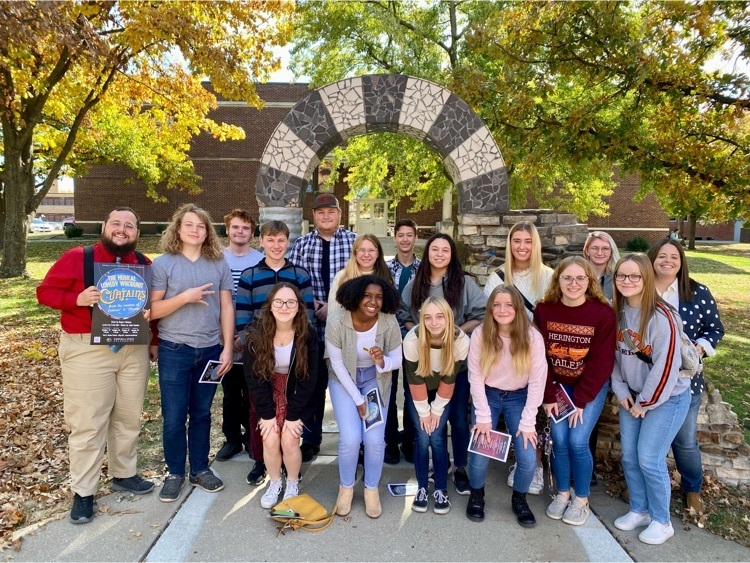 The HES Book Fair is underway and will continue until Thursday, Oct. 27. There is a nice selection of books, with several under $5. Proceeds from the book fair are used to purchase books for the school and classroom libraries, and to help fund library events. We will be open in the HES library until 8 p.m. today (Tuesday). On Wednesday, we will be open from 3:30-4 p.m. The fair will be open from 3:30-6:30 p.m. on Thursday. If you are unable to visit the Book Fair in person or would like to see a larger selection of books, you can visit our Scholastic Book Fair site:
https://bookfairs.scholastic.com/bf/heringtonelemschool
Thank you for your support of Herington students.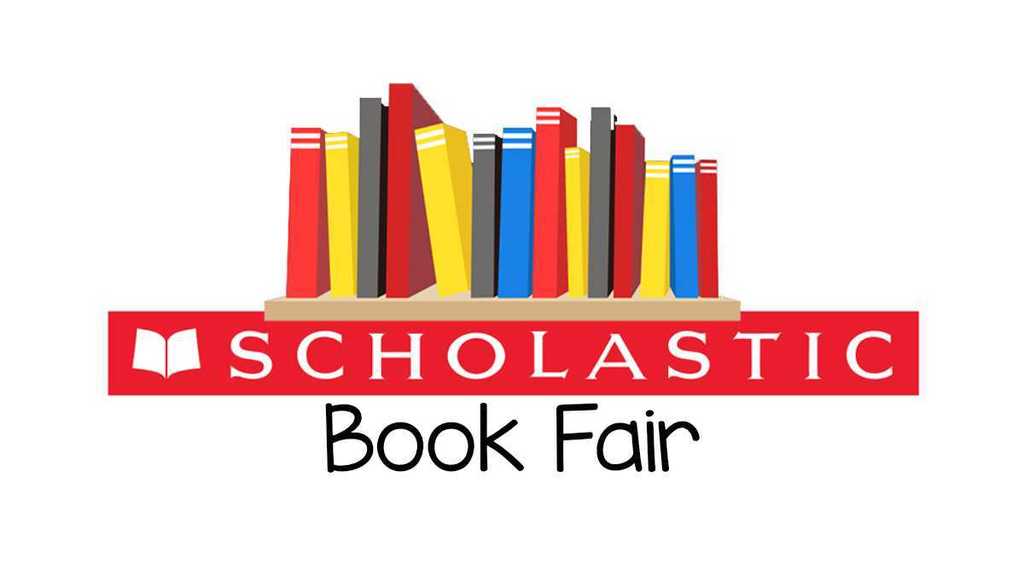 Cookie Dough is scheduled to be delivered tomorrow afternoon around 2:00. Please make plans to pick up your student's orders.

OLD YEARBOOKS FOR SALE!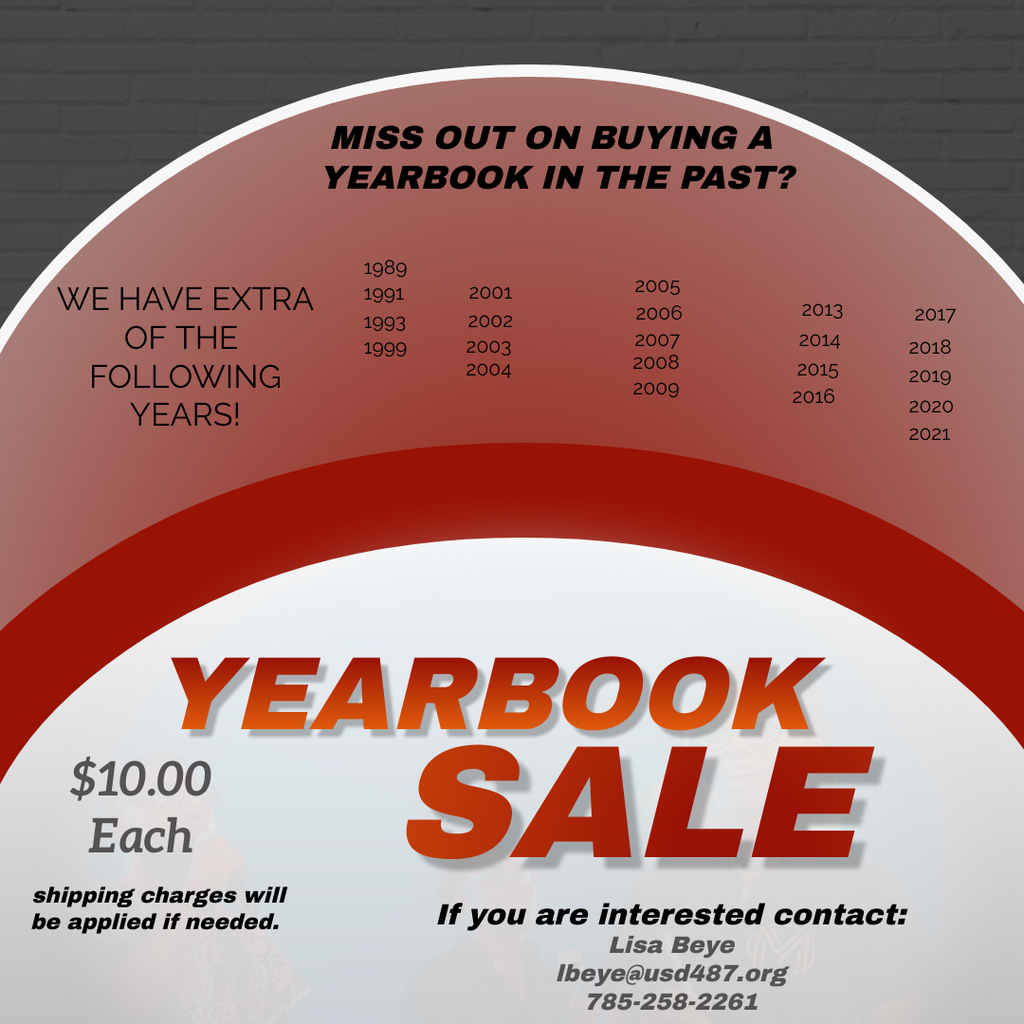 A special thank you to Kansas Rural Water Association for coming to HHS today to talk about their Apprenticeship Program!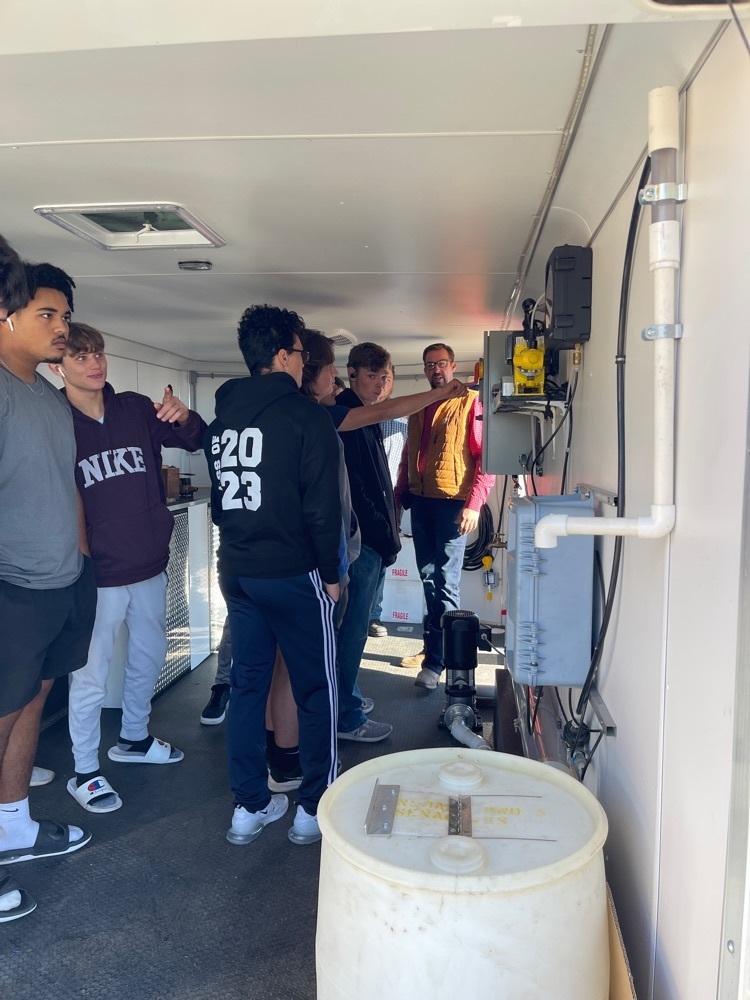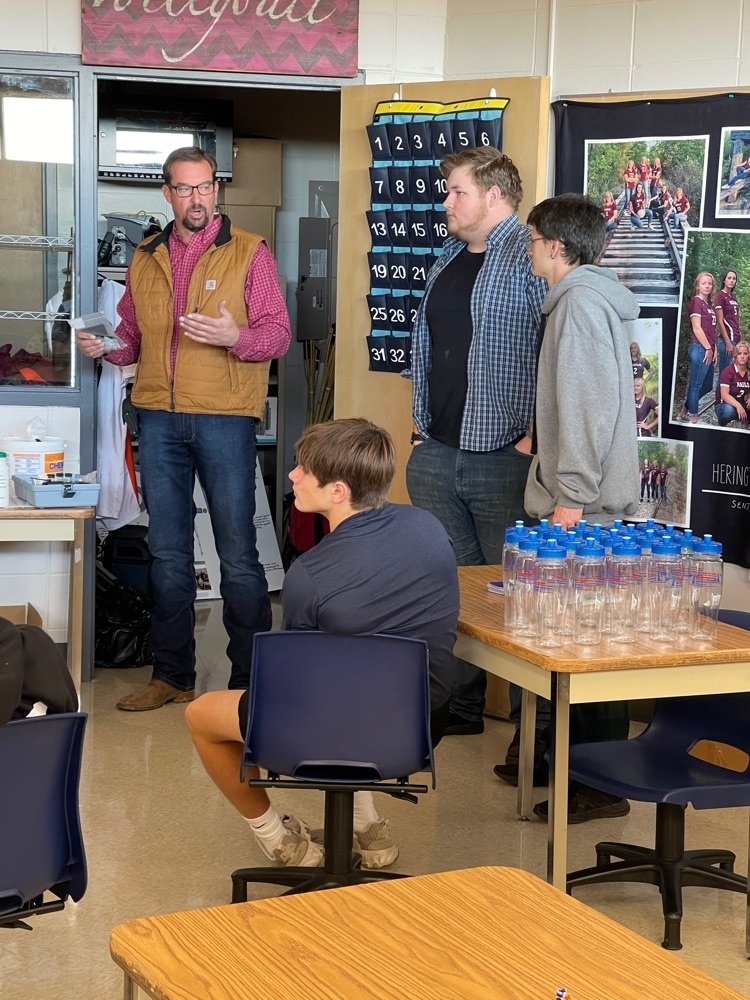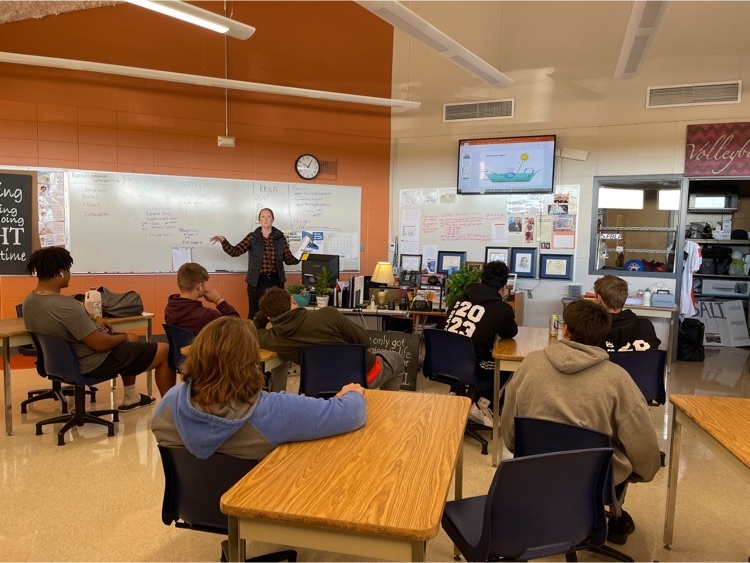 Support your local CTSO and get a pic taken!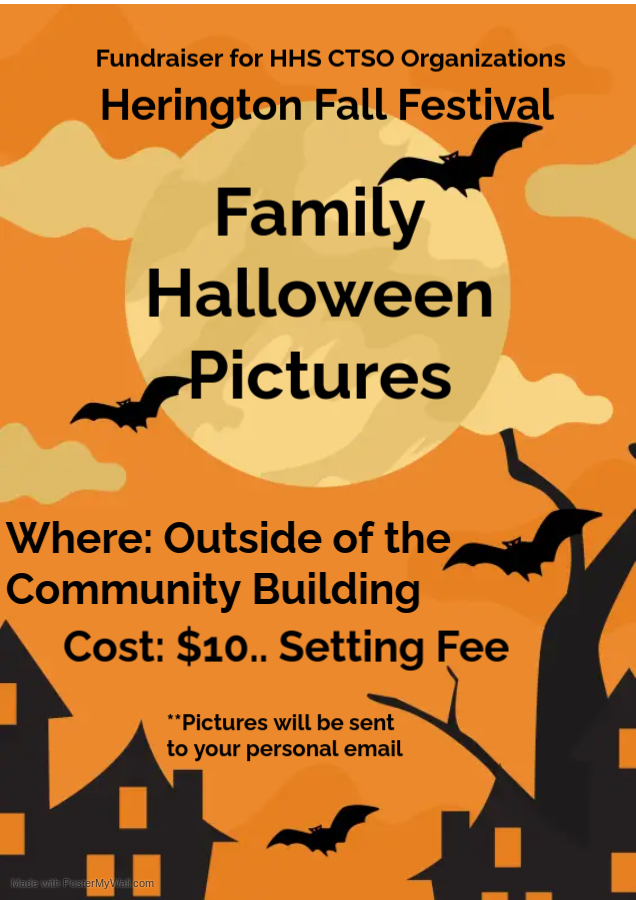 The 2022 Regional 2A Cross Country meet was held at the Chase County Tallgrass Prairie National Preserve. The conditions were warm, dusty, and very windy. Davanne Schaffer ran her best time of the year, 22:15, qualifying her for the state meet at Wamego on Oct 29. She will run at 11:10. Please come out and show your support. Wamego Country Club 1900 Country Club Dr., Wamego, 66547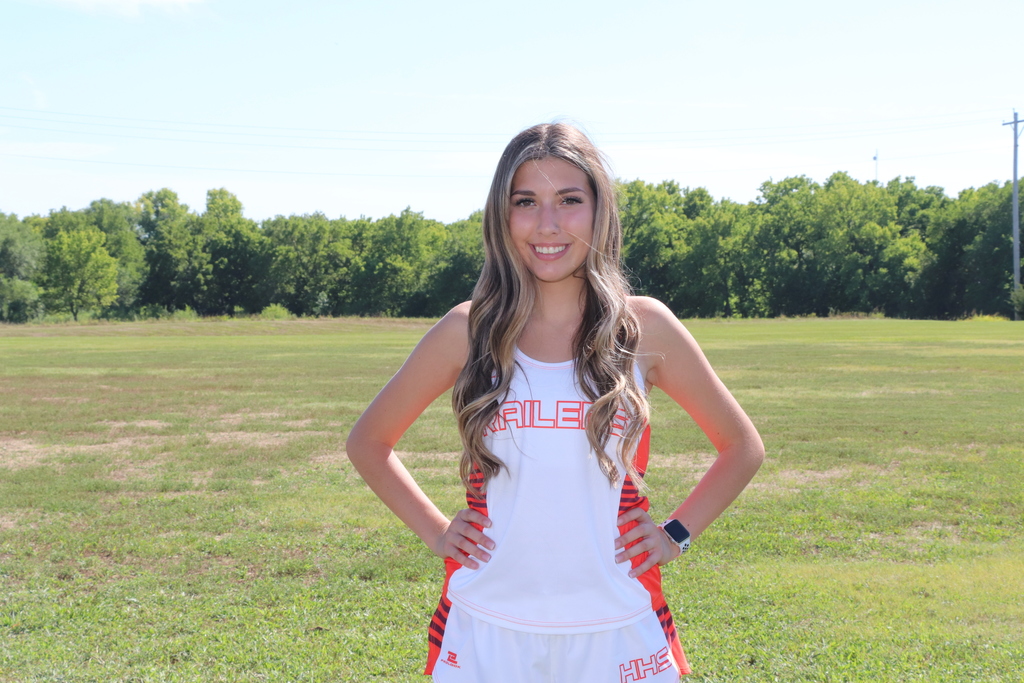 Thursday's menu has been changed to: WG Breaded Chicken Strips Biscuit w/Honey (9-12) Baked Beans Creamy Coleslaw Fresh Orange Canned Fruit Choice

Do you need Family Pics, Senior Pics, etc? - Allow CTSO students help with your photography needs!

HMS Red Ribbon Week!

HHS Cross Country ran at the regional meet today located at Tallgrass National Prairie Reserve. It was a tough course and a windy day, Koy and Sumner ran hard in their last meet this season. Great job Koy and Sumner! Davanne finished the course in a time of 22:15.7 to finish in 8th place and qualify for the State Cross Country Meet for the 4th year in a row. Congrats Davanne!!! The state meet will be held at Wamego Country Club next Saturday, Octover 29th. Davanne will run at 1;35pm.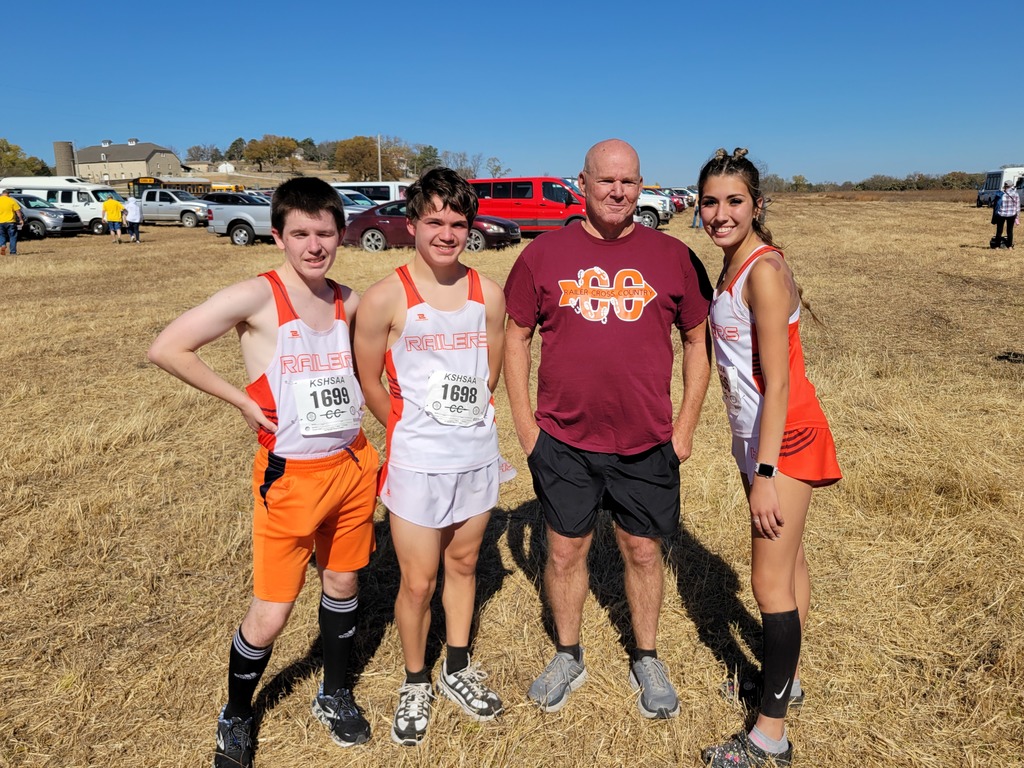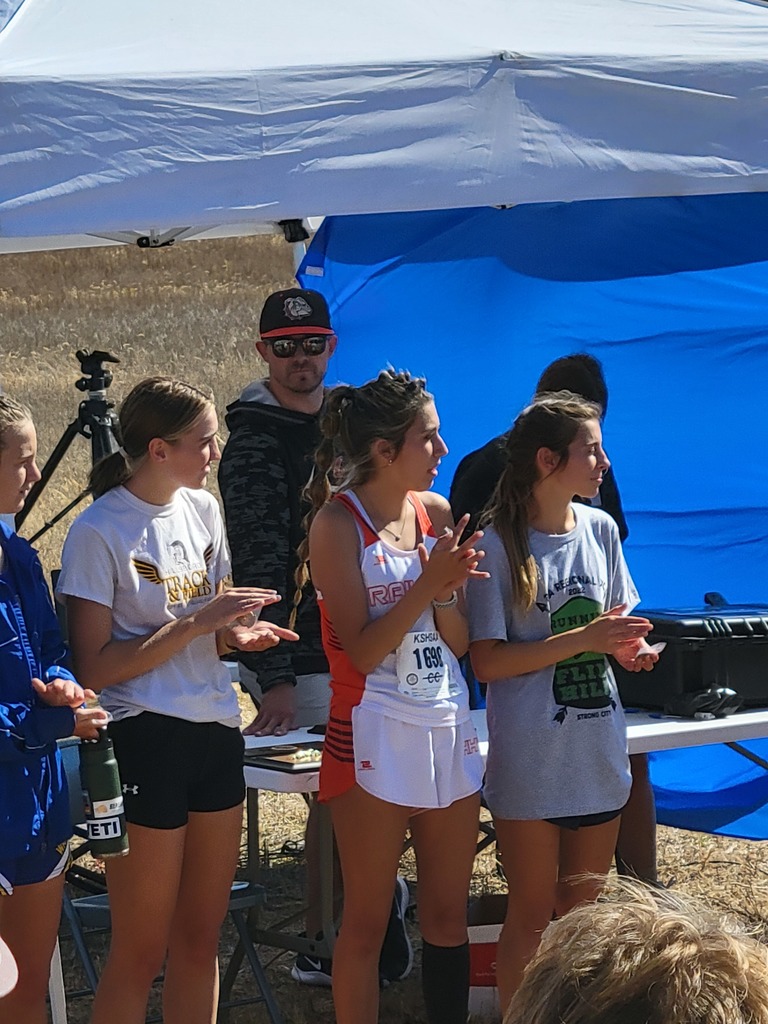 Good luck to our athletes competing today in post season action. Railer Cross Country at Chase County this morning. Lady Railers at Marion this afternoon. Good Luck!