Mrs. Beye's Entrepreneurship Business-Beye N' Go- received their first paycheck today. Our selves are stocked that the Tri County Trading Company. Thanks for your support!!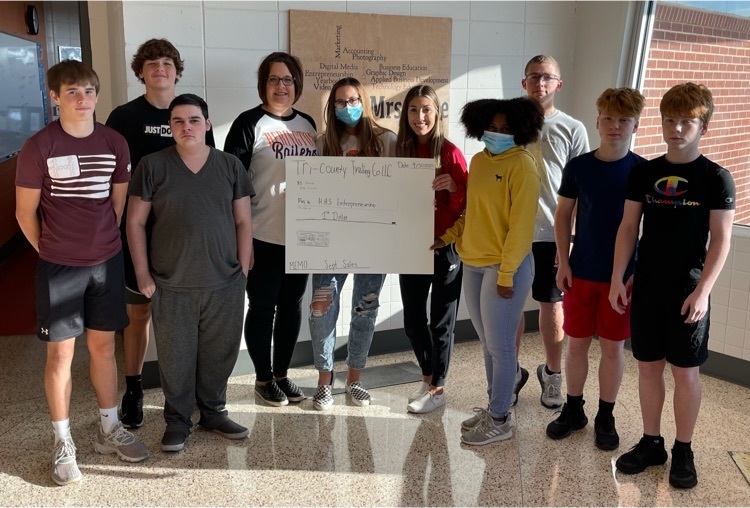 The Herington Middle School volleyball team will travel to Hope to take on Rural Vista, Monday, October 11th at 4:00pm. Go Railers!!!
The Herington High School football game at Canton-Galva scheduled for Friday, and the high school JV volleyball matches scheduled for Saturday at Marion have been canceled! Thank you!

HES students continue to recognize anti-bullying week! Wednesday's guest reader was Jade Ottens, senior at HHS. She read the book We're All Wonders. It tells the story of the fictional character 10 year old Auggie who was born with a facial deformity. Jade, a former Little Railer, helped share the message of kindness and tolerance. Thursday the book The Juice Box Bully was acted out by an All-Star cast of middle schoolers: Koryn Alexander, Raquel Lawrenz, Ethan Urbanek and Henry Nelson, all former Little Railers. The book and these four students shared the message that fear and intimidation are not the best ways to make friends. Students who are great role models and lead by example encourage kids to stand up for each other. #backontrack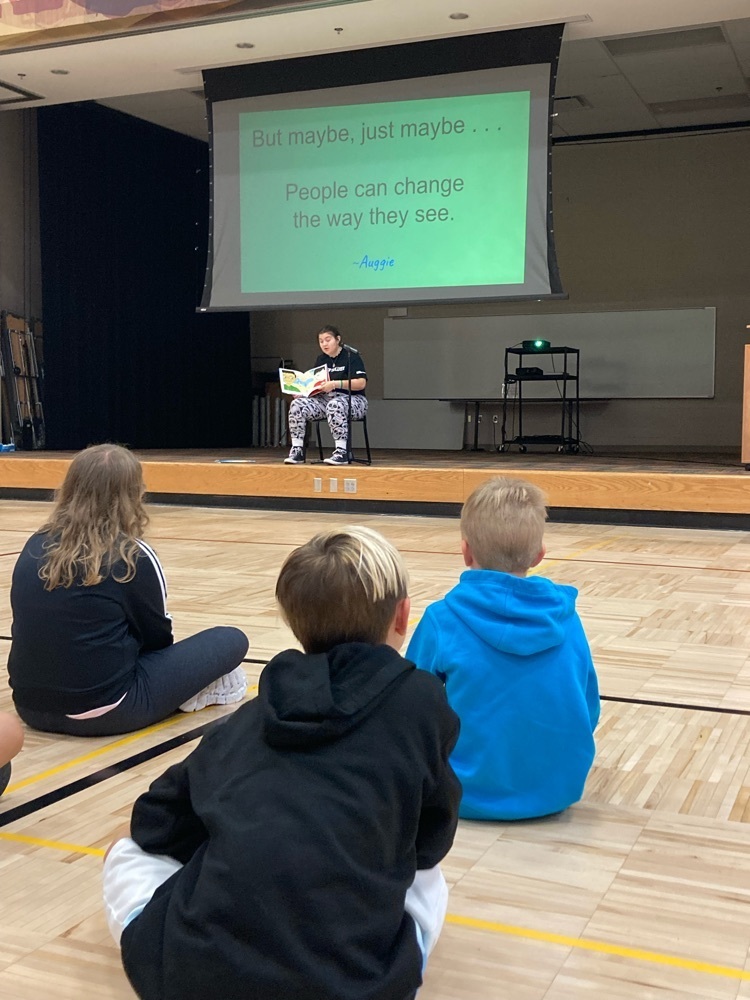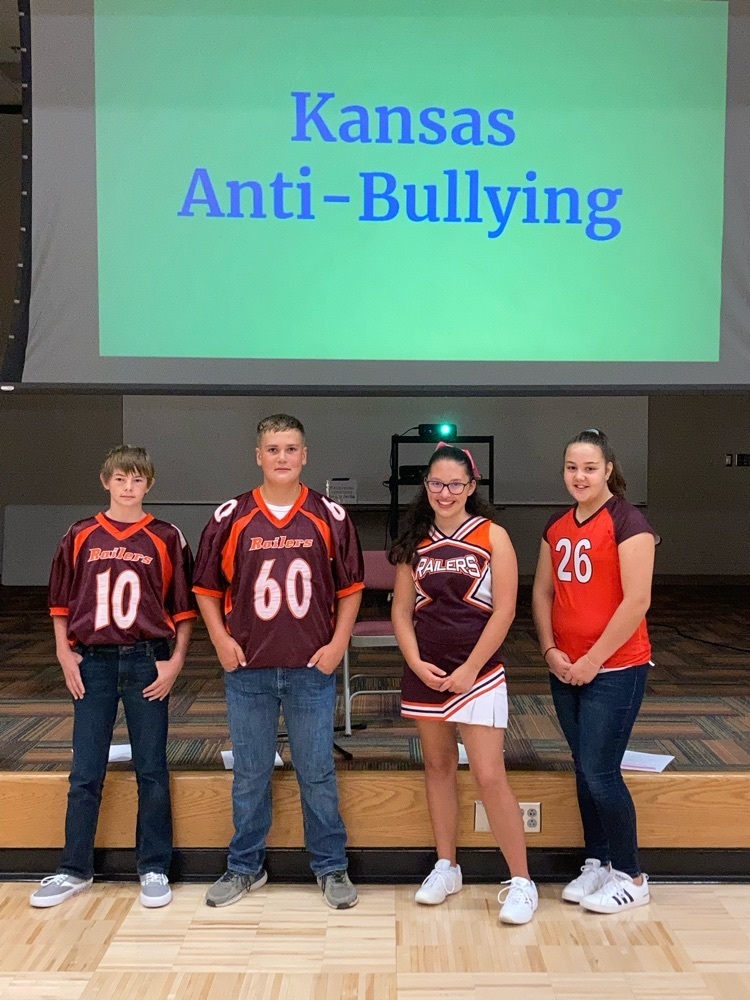 Mrs. Beames's reading MTSS group recently researched planets and created models for their presentations. #backontrack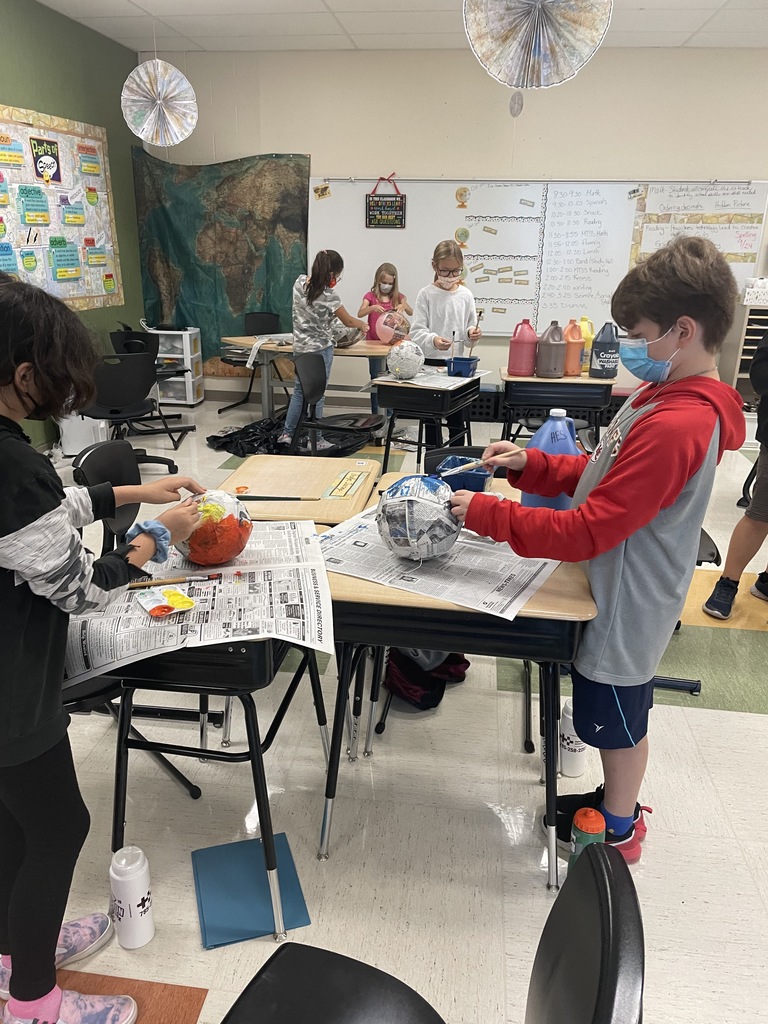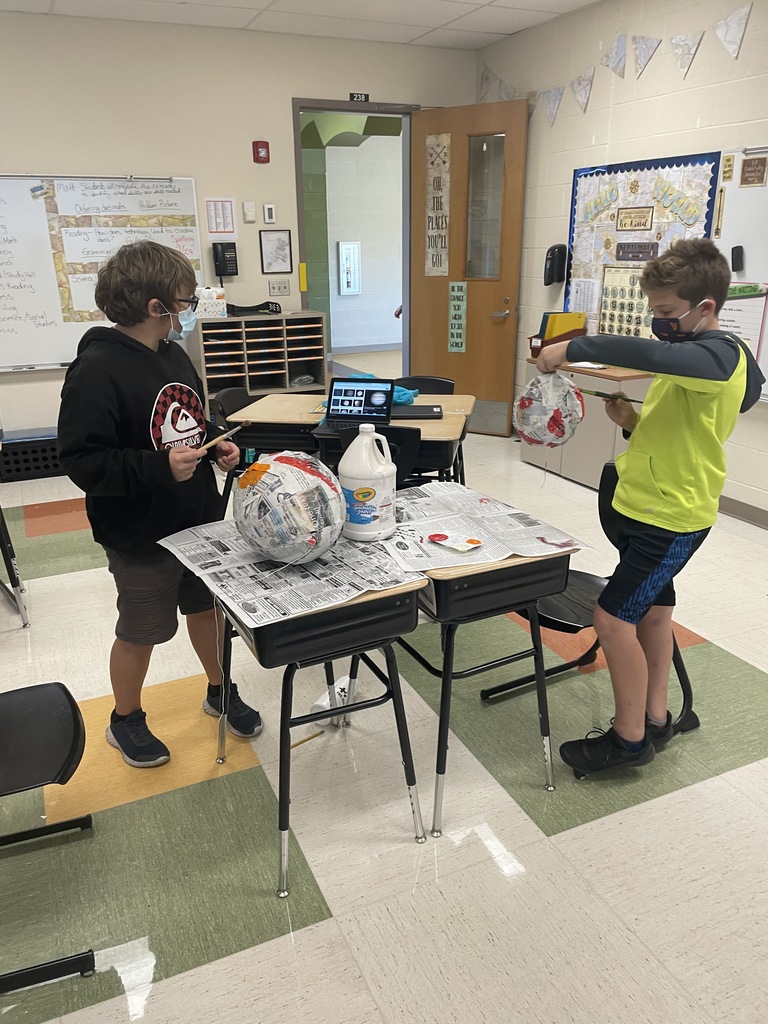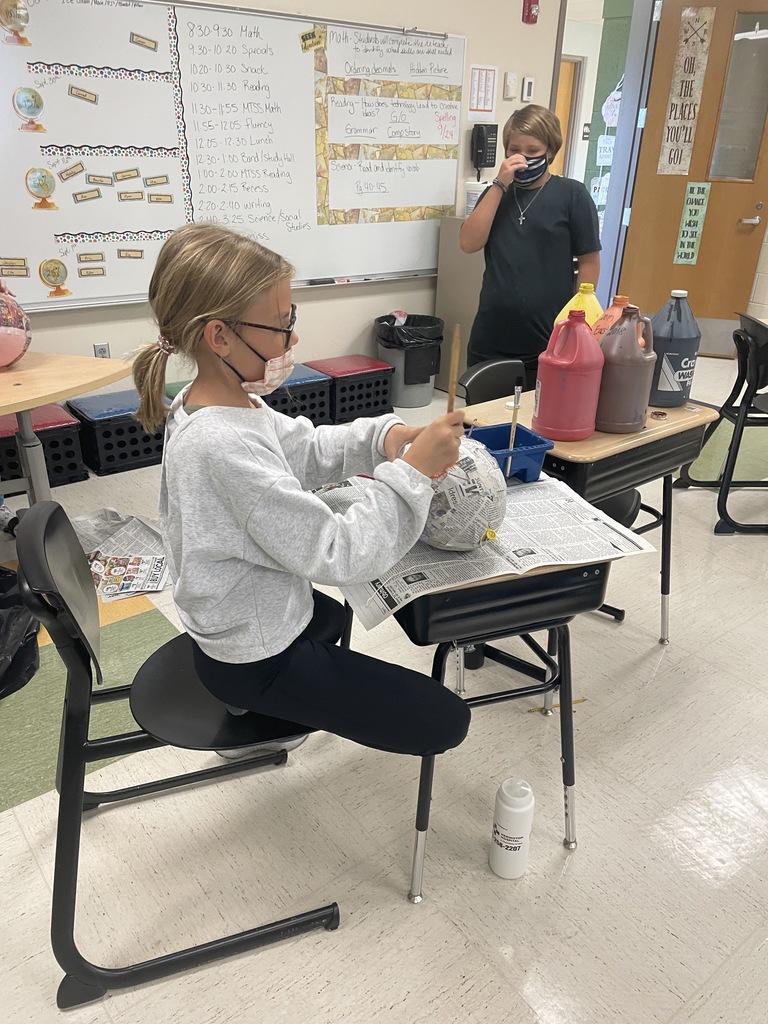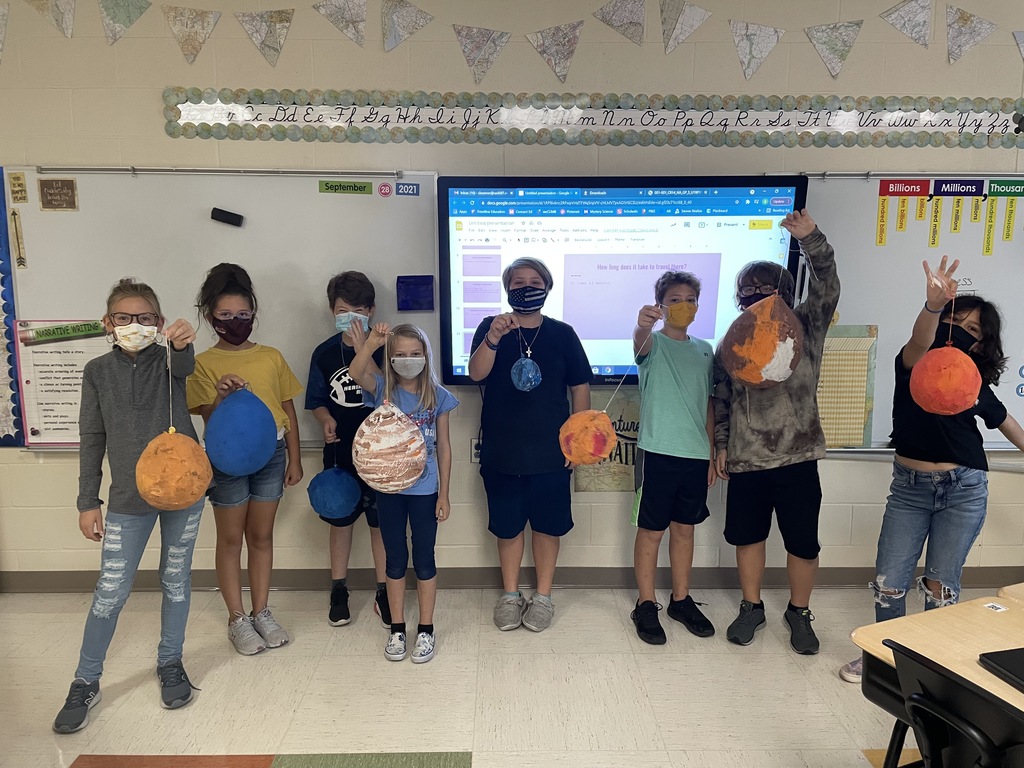 New schedule down for tonight's matches: Elementary Gym 5:00 RV vs Little River JV 6:00 RV vs Little River V 7:00 RV bs Canton Galva V Main Gym 6:00 Herington vs Canton Galva V 7:00 Herington vs Little River V

Sophomore Sophia Weber went through an application and interview process to gain a higher leadership position in the Career and Technical Student Organization, Future Business Leaders of America. She currently serves at the state level as the Kansas FBLA Executive Vice President. Kansas FBLA is a part of the Mountain Plains Region, as well as nine other states, and is under the student-leadership of Mountain Plains Region Vice President, Ilanora Peterson. In early September, Sophia Weber applied to be the Executive Assistant on the Mountain Plains Region National Council. She has recently received word that she has been accepted to that position and she is excited to serve FBLA on the National Level. Sophia Weber is the first National Council member that Herington High School has had and that FBLA Adviser, Lisa Beye has had in her 27 years of service to Future Business Leaders of America. In her time as an Adviser, she has had ten state officers between Centre High School and Herington High School. Sophia Weber is incredibly grateful for all of the guidance, support, and wisdom that her Adviser continues to provide as she continues to expand her leadership roles in FBLA.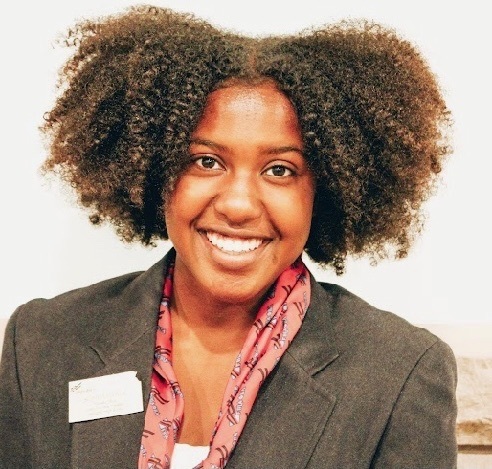 Come support the Lady Railers tonight on Senior Night.

Shirts for SALE!!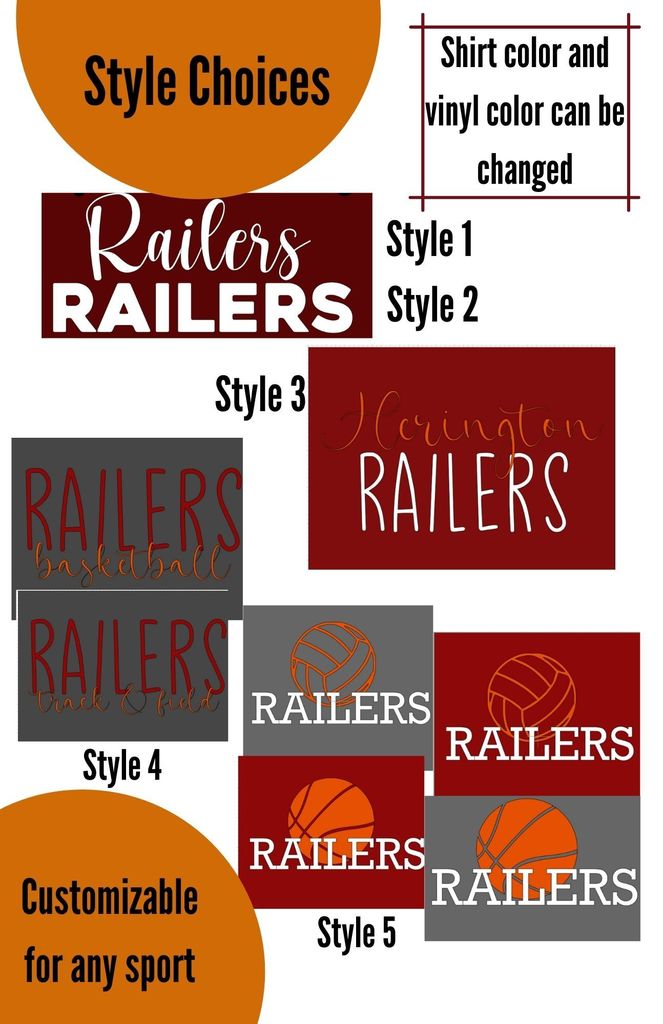 Just to keep everyone informed we started Archery Practice this morning!! We had over 25 USD #487 bright eyed students for our first practice. We have over 75 Registered students at this time. Students can still register. They need to see Mr. Fewin or Mr. Biehler. We start with a String Bow, Theraband Rubber Hose to work on Form, Technique & Safety! The students were awesome this morning. I was pleased and proud of them. Students have to make 2 practices a week. We Practice Tuesday, Wednesday, & Friday from 6:45 a.m. until 7:45 a.m. and from 3:35 p.m. until 4:45 p.m. We are extremely excited to offer this to our students.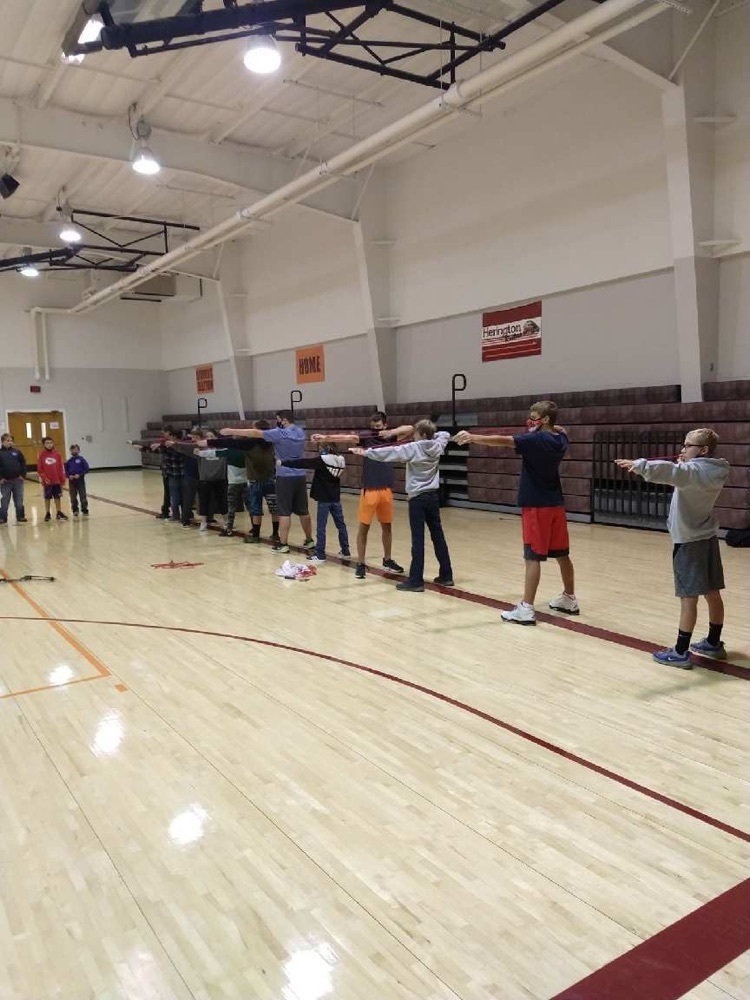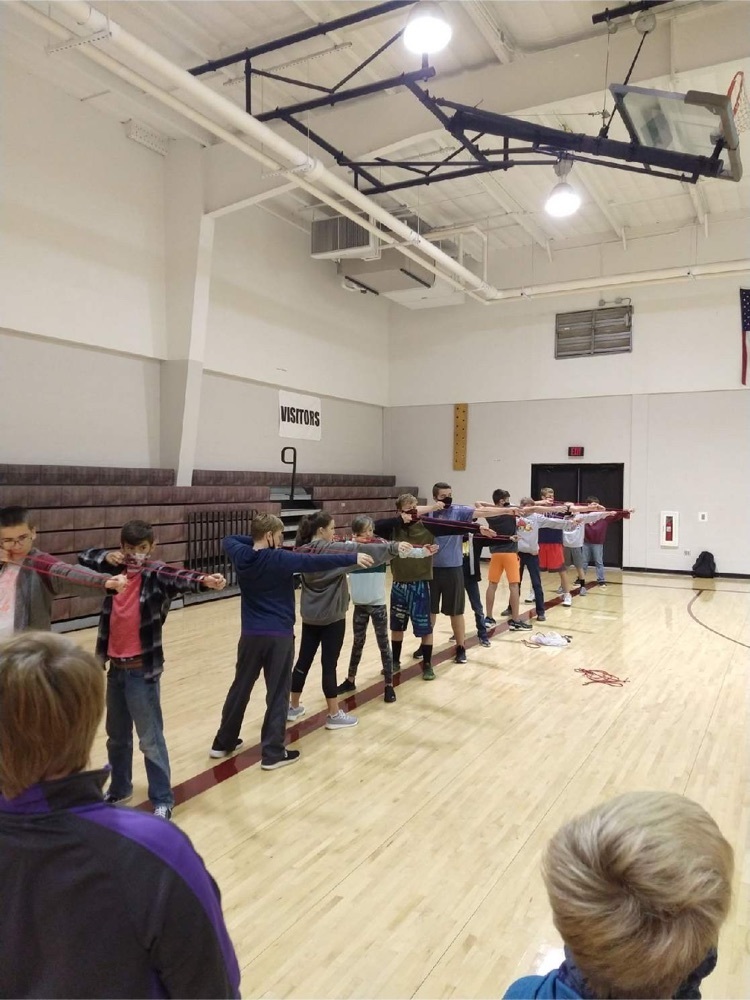 USD 487 Board of Education has moved to strongly recommending masks for all staff and students regardless of their vaccination status, effective October 5, 2021.

All USD # 487 Students in Grades 4 thru 12 are reminded that our NASP Archery begins this week. Practices are Tuesday, Wednesday & Friday! Morning Practice is from 6:45 a.m. until 7:45 a.m. and afternoon Practice is from 3:35 p.m. to 4:35 p.m. Archers are responsible for their own Transportation to & from Practices. Morning Practices, meet Mr. Fewin at the back doors where MS & HS students are unloaded from the buses. Please dress appropriately as we will be outside as much as possible! Afternoon Practices meet Mr. Fewin in his Science Classroom @ HMS Rm 316. Please get your forms and fee turned into Mr. Biehler or Mr. Fewin ASAP. All Archers must attend @ least 2 Practices a week to be on the Team!

Activities this week at HMS/HHS

Congratulations to Ty Sill Sheppard and Megan Mortensen for being selected 2021 Fall Homecoming King and Queen.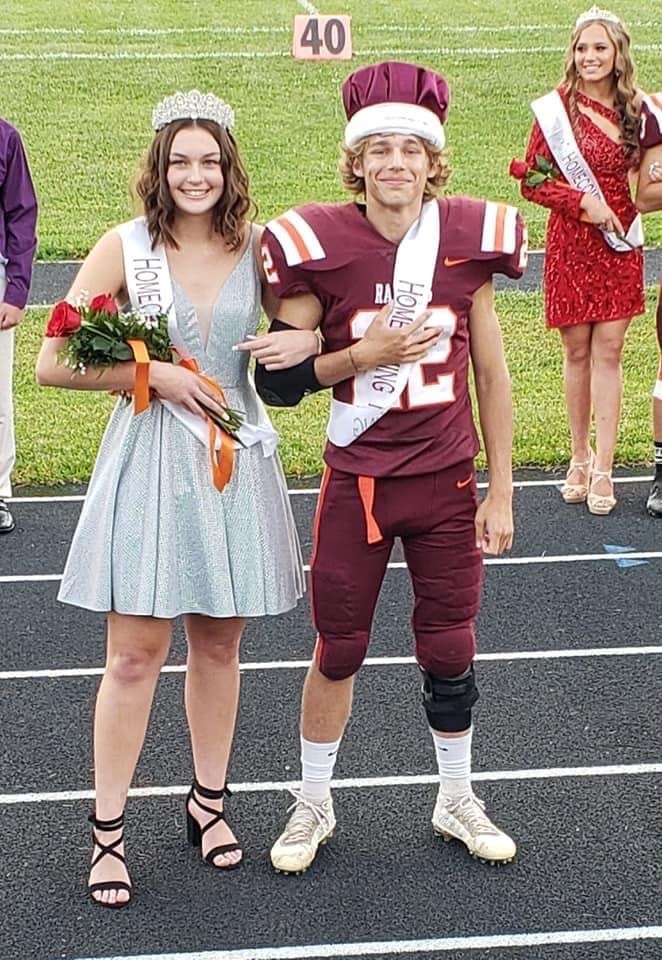 HHS Fall Homecoming

HES students learned a lot and had a terrific time on Wednesday afternoon at Ag Day sponsored by the HHS FFA organization! #backontrack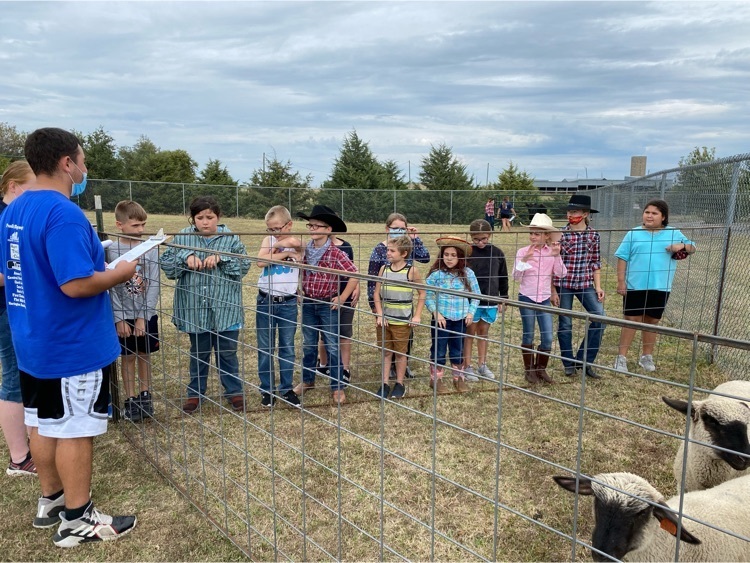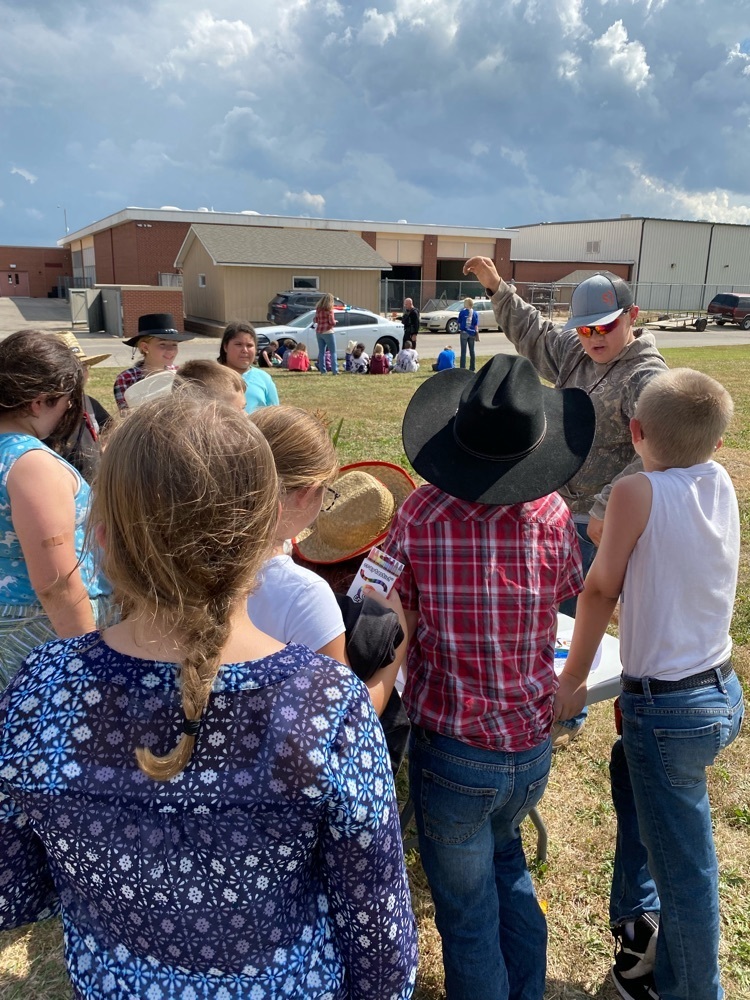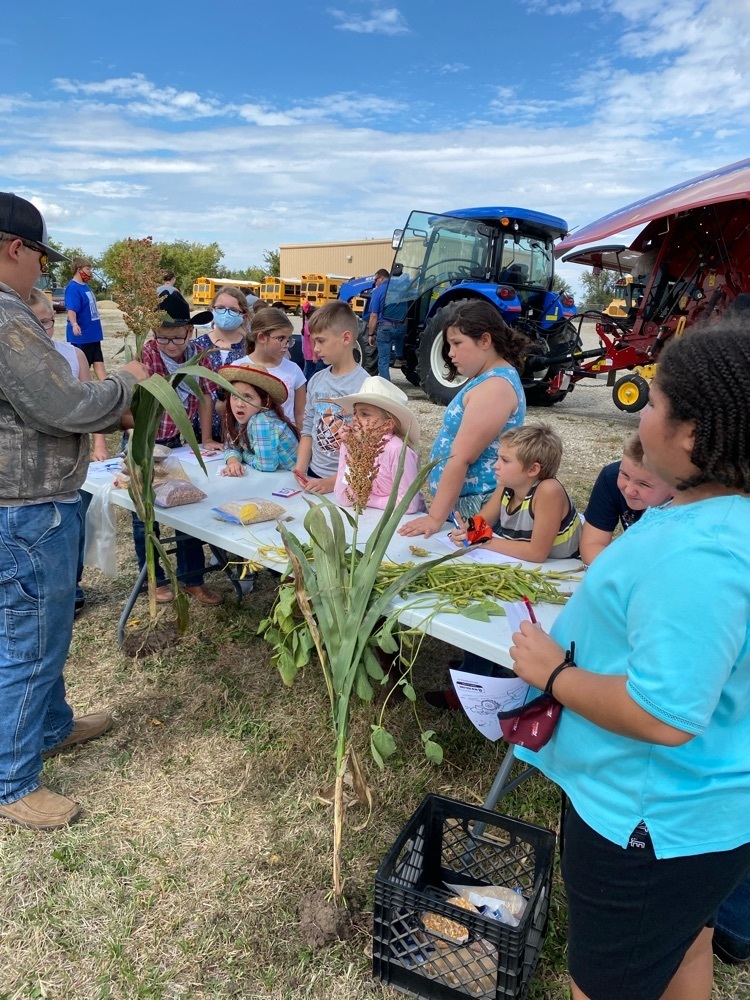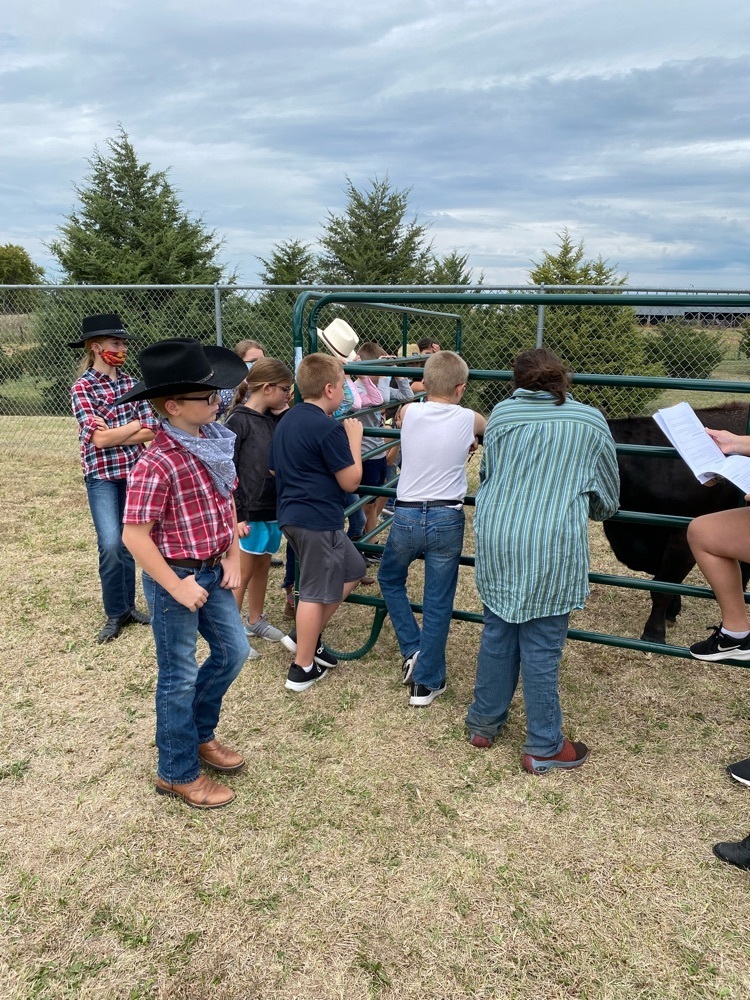 HES Families: We are still planning on having our "Lunch on the Lawn" event today! Once again, we may have to utilize the pavement areas because of moisture. Please contact the HES office at 785-258-3234 with any questions!

HES students learned a lot and had a terrific time on Wednesday afternoon at Ag Day sponsored by the HHS FFA organization! #backontrack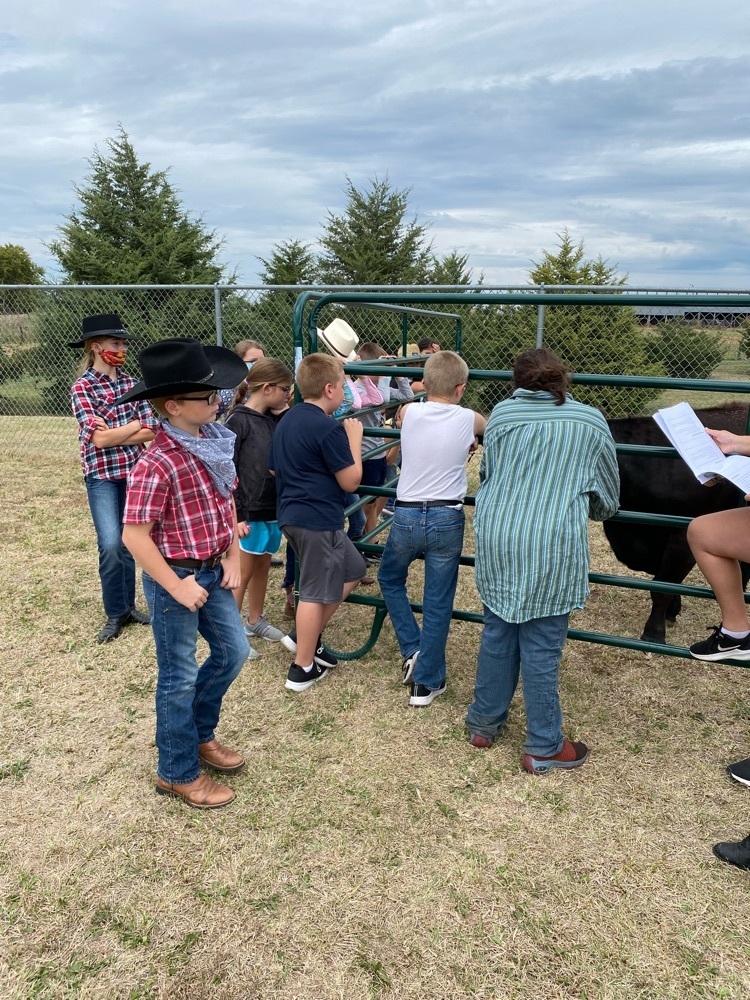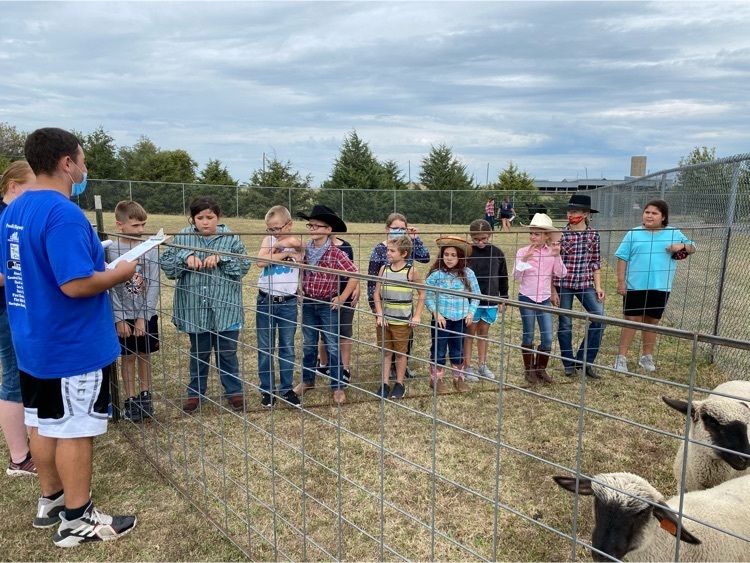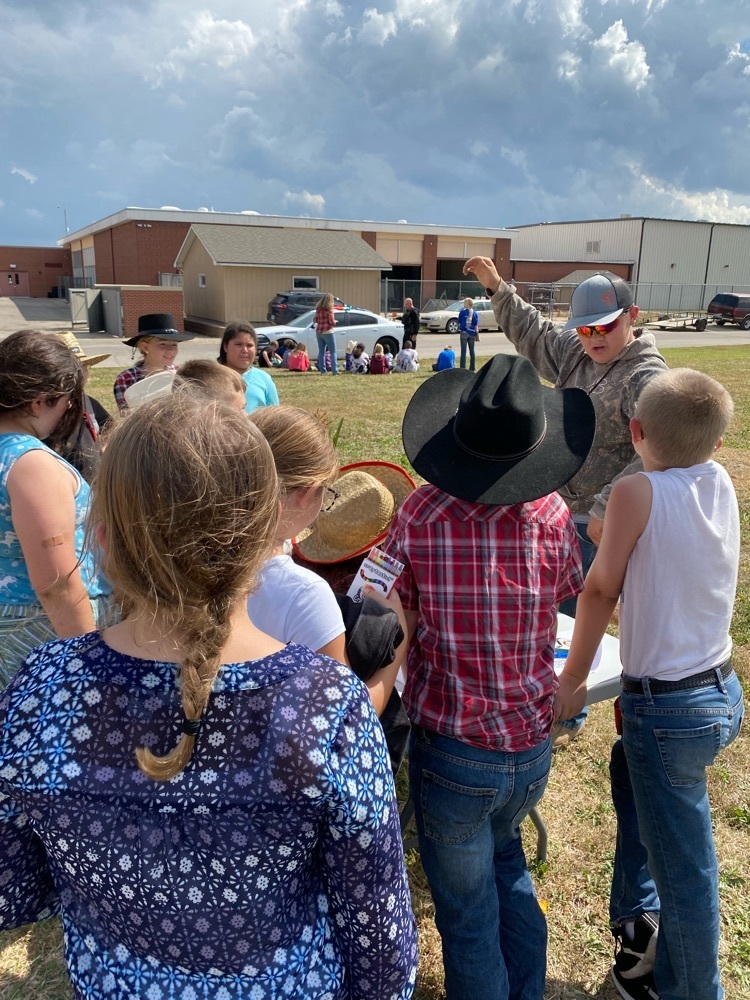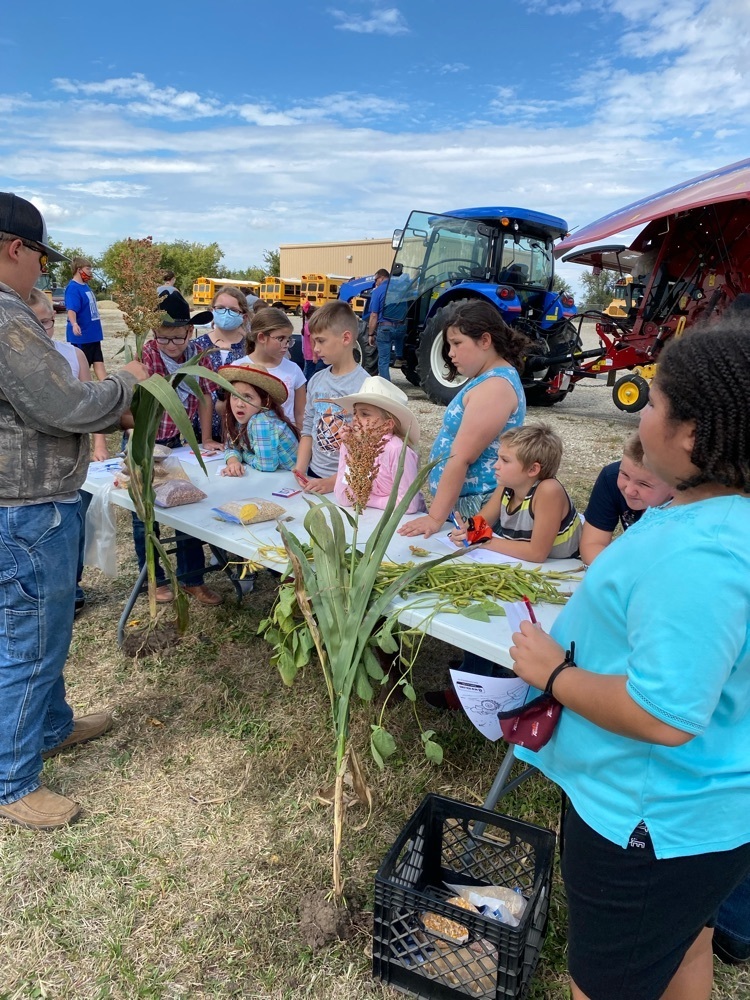 Attention!! Homecoming Ceremony has been moved up tomorrow night to 6:30 pm before the football game against Lincoln. We are trying to avoid the chances of rain coming in later that evening!

2020-2021 yearbooks will be arriving soon!! It is time to order your 2021-2022 yearbook. Packets will be sent home today. Prices are discounted until November 14th. Please send your money back to the school office in the order packet provided.