When you get rained out in preschool - you find creative ways to have fun inside! #gameonrailers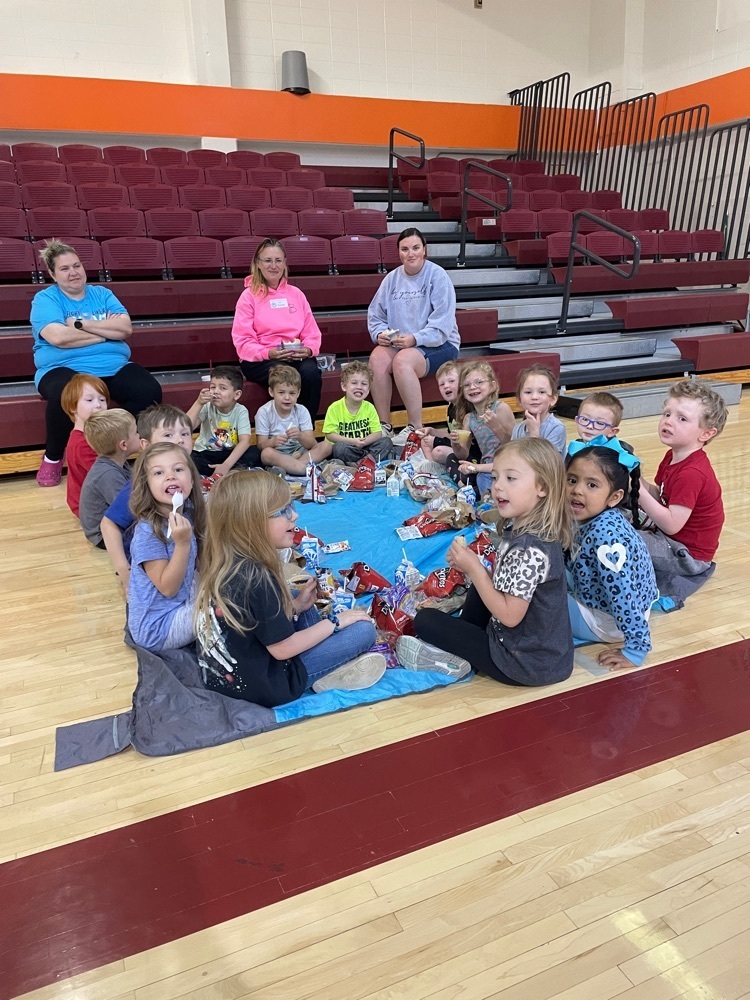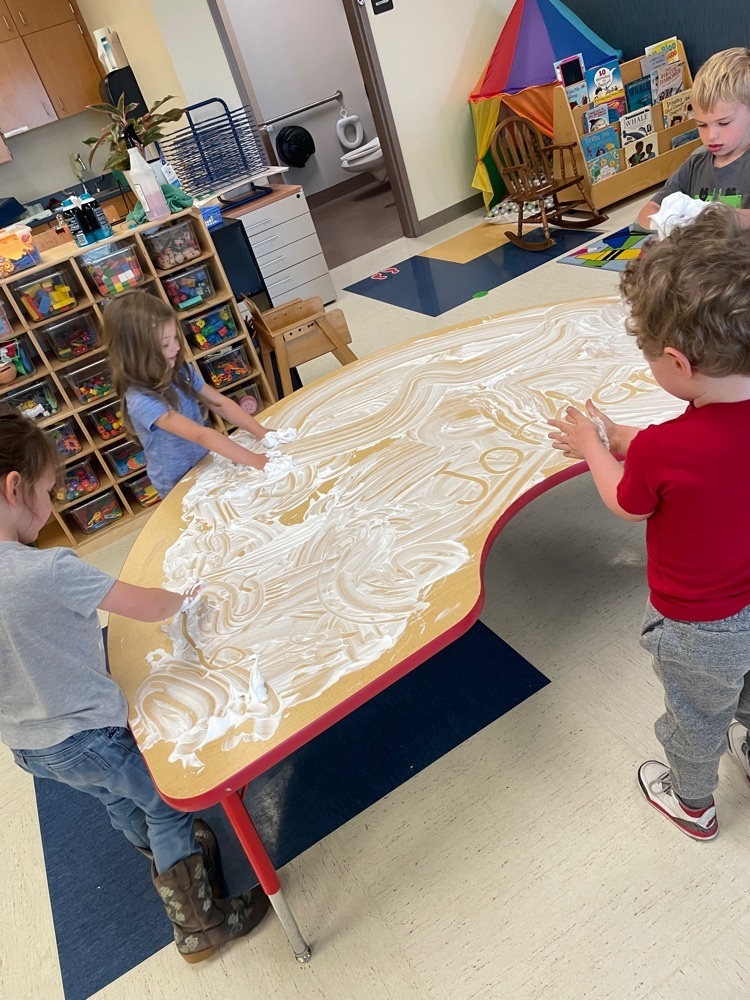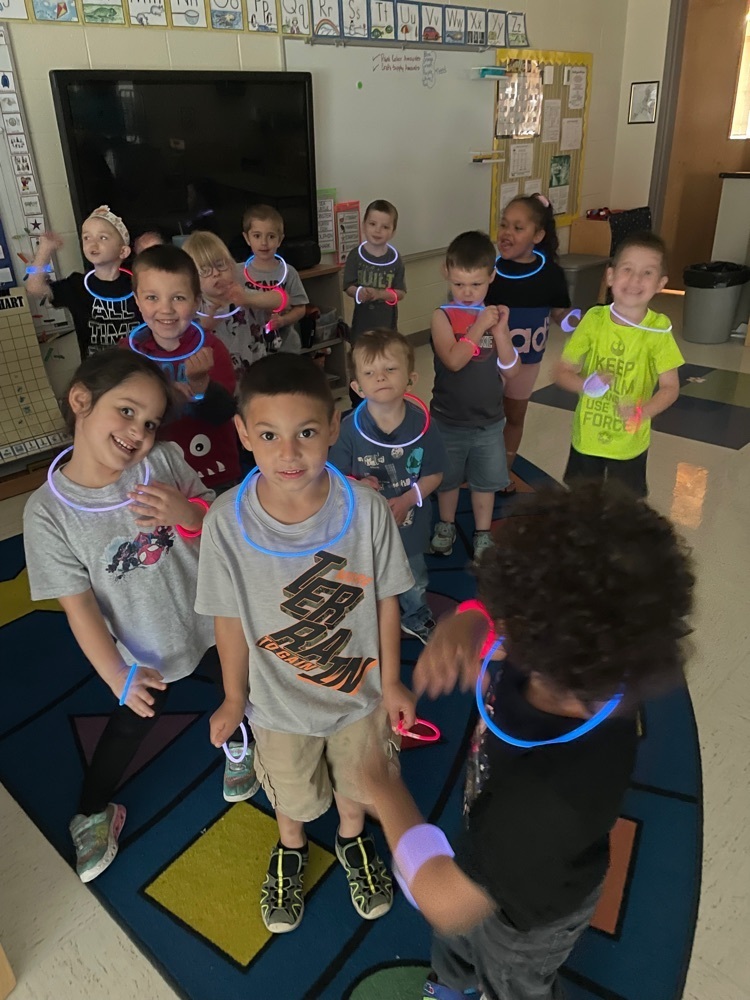 HHS Summer School Information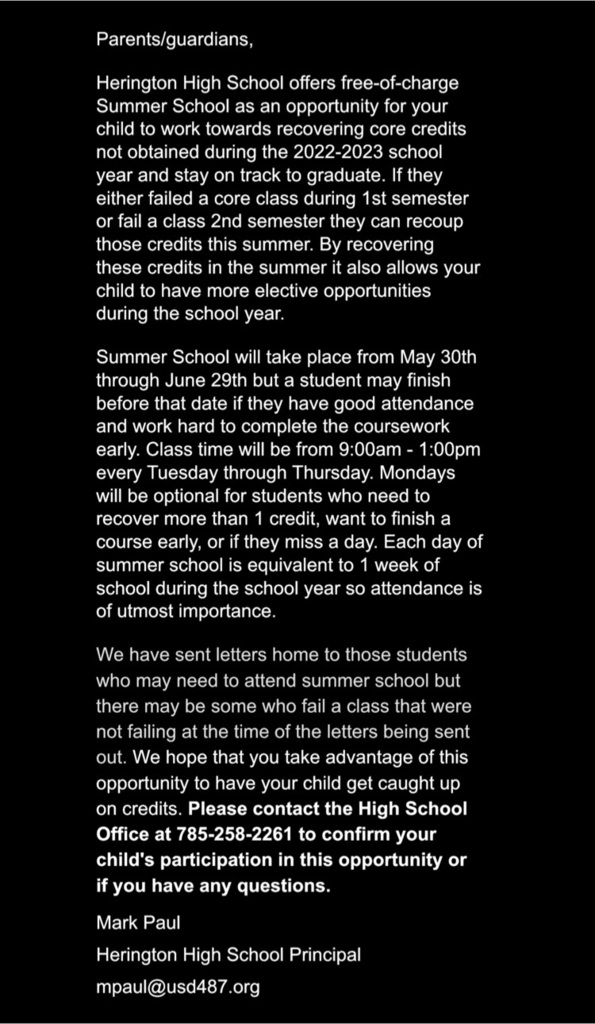 The track team will leave at 1:00 pm on Thursday for the Regional meet at Marion. Below is the schedule of events.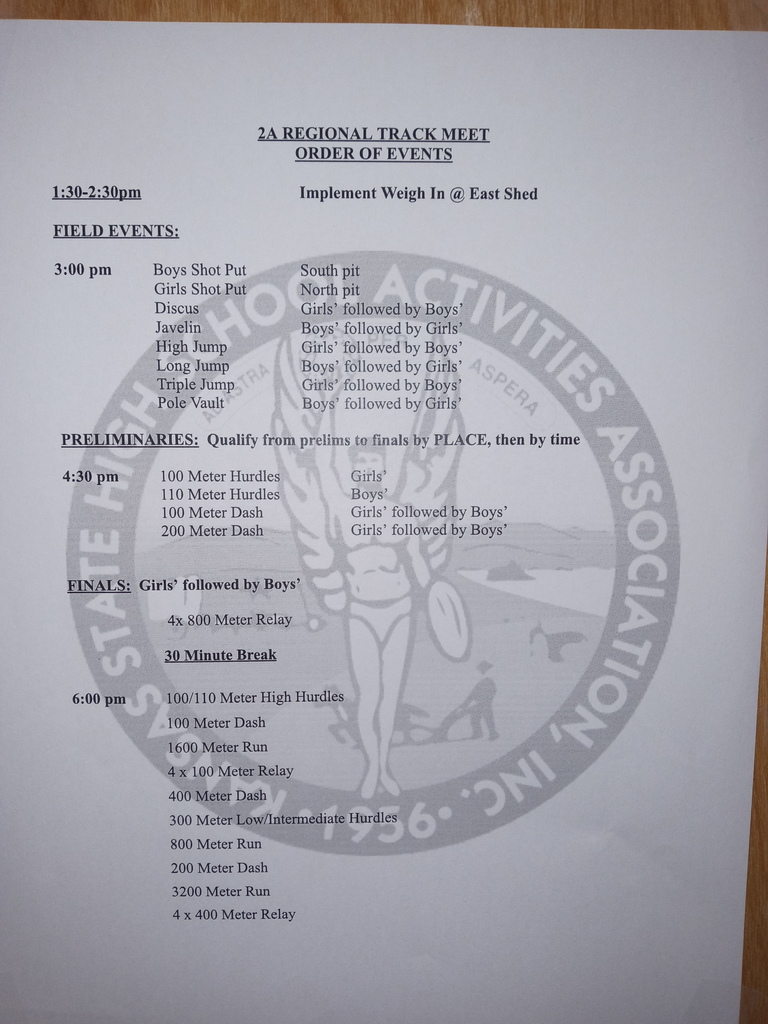 Little Railers Preschool Families: The preschool field trip to the park has been cancelled because the park is very wet and muddy and there is more rain in the forecast today. We will resume normal LRP activities. #GameOnRailers
Senior Damion Woods!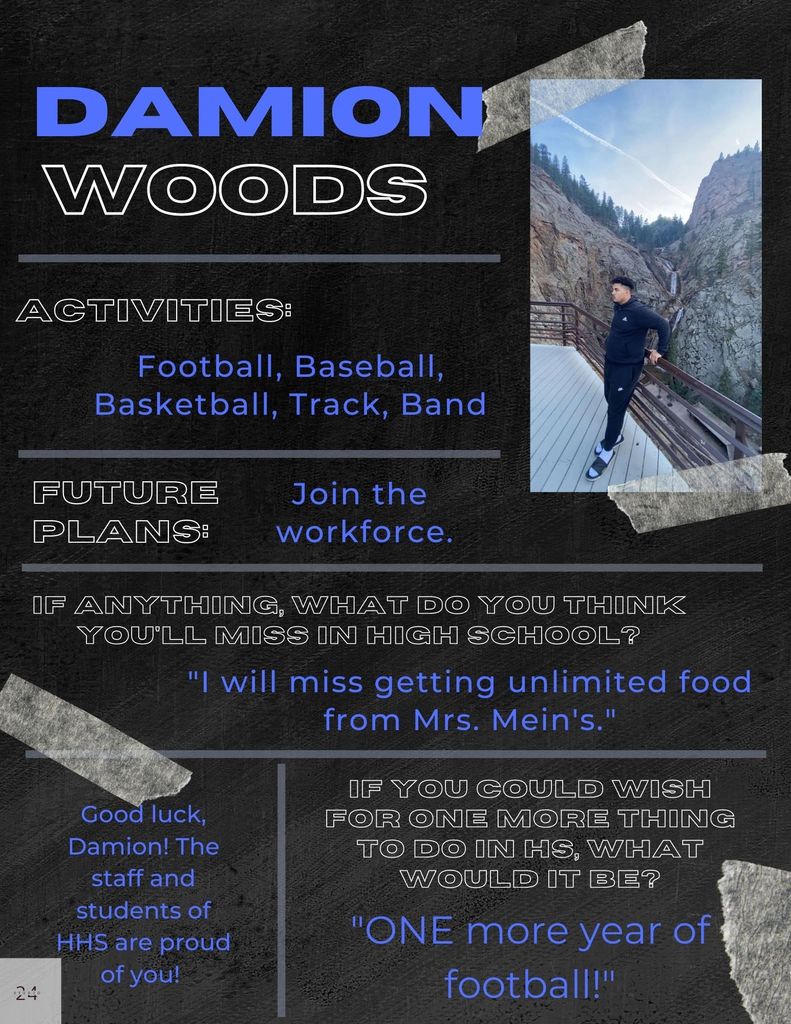 Senior Spotlight - Cordell Stiles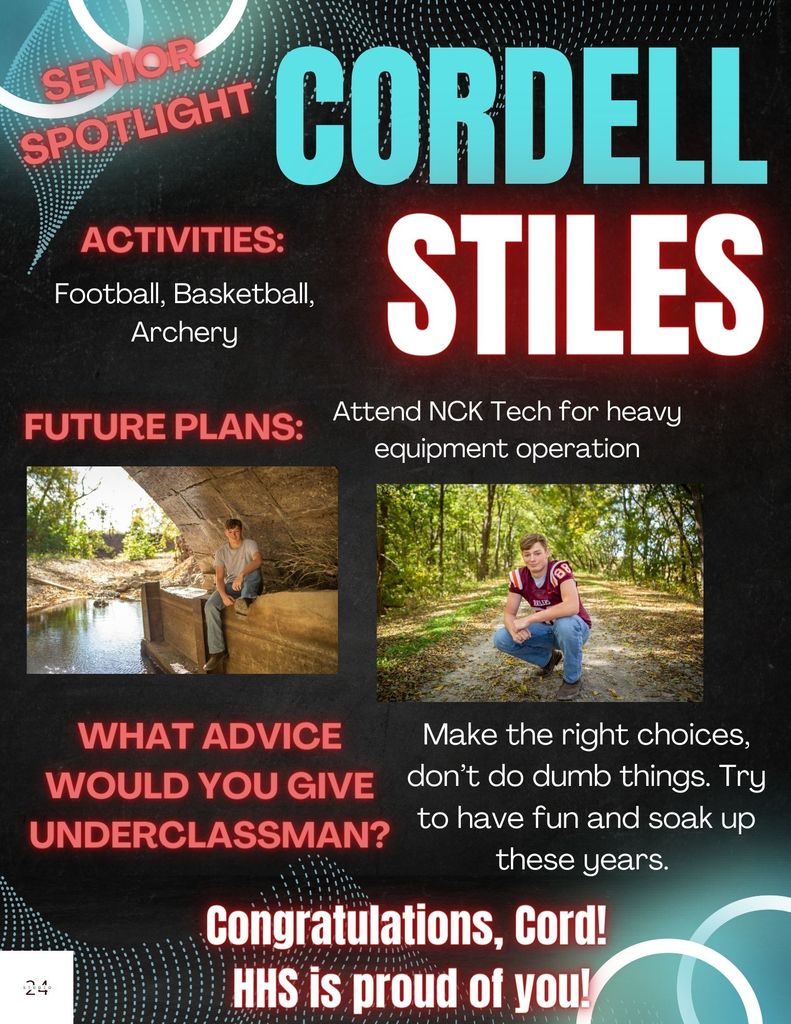 Congratulations to the following students who have gained certificates this past year. OSHA 10 - The following HHS students have obtained their OSHA 10 certification: Joshua Lewis, Henry Nelson, Oran Scarff, Jaiden Vogt, Colten Gehrke, Makenzy Wojcik, Kollin Williams, Gabe Gardner, Ethan Urbanek, Ethan Fasano, Jaydien Wooster, and Conley Souza. Seniors who have completed OSHA 10 certification: Cordell Stiles, Aaron Stika, Tucker Morris, and Trenton Braucher. CNA - The following students have obtained their Certified Nurse's Aide Certification by taking the CNA course through either Cloud County or Butler County Community College: Senior Davanne Schaffer, Juniors Kwinton Barlow-McKenna, Tyus Becker, & Korey Meier, Sophomore Leslyn Kremeier. The following Sophomores will earn their CNA once they pass the certification exam on May 15th: Aidan Thibodeau, Harley LaRosa, Saydee Friesen, & Adrian Harrison. CMA Senior Davanne Schaffer has completed the Certified Medication Aide course through Butler County and took her certification exam last Friday. If she passes her CMA exam, she'll have earned two industry-recognized certifications during her High School career. Great job, Davanne!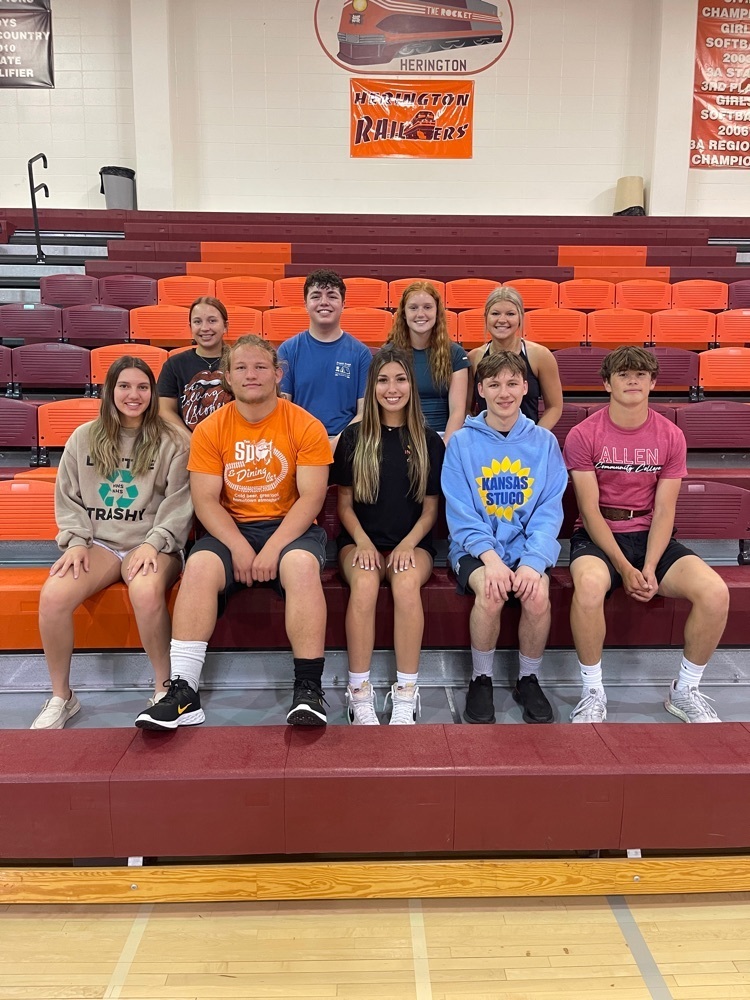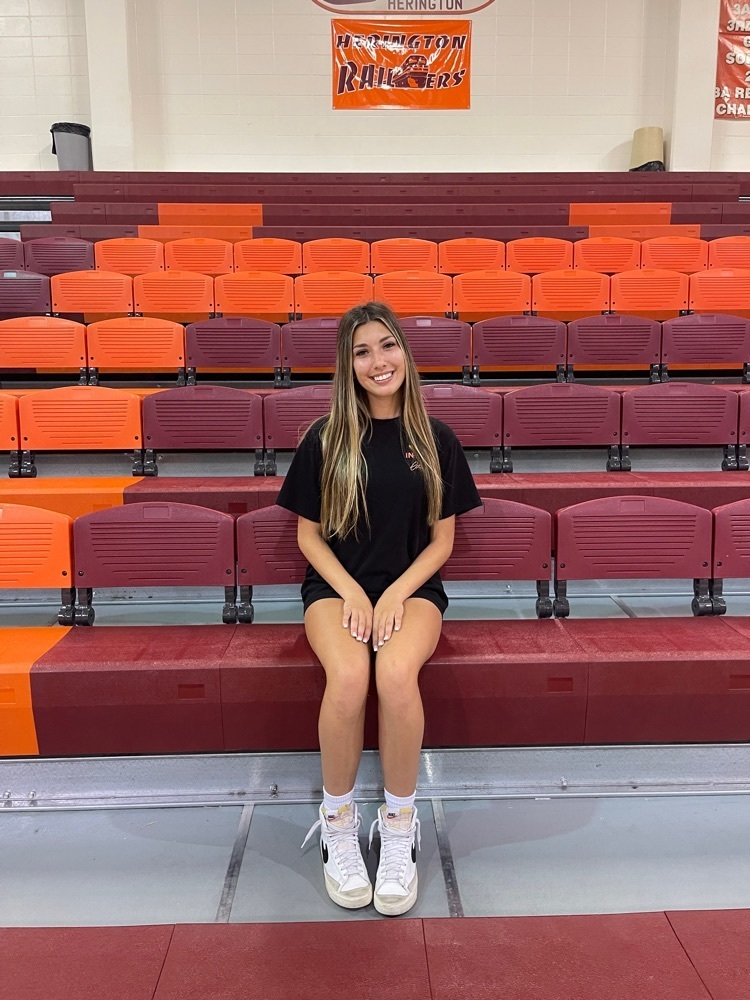 Studio 24 will live-stream HHS Graduation on Sunday! Please scan the QR code to subscribe or search @hhsstudio24 on YouTube! A link will be posted Sunday.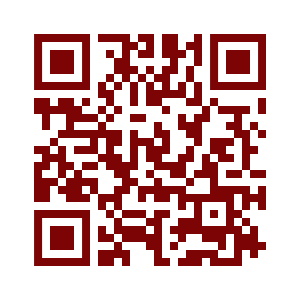 Every year Lifetouch has an international yearbook showcase contest to recognize the outstanding yearbook programs they partner with. To judge the contest they leverage the talents of certified journalism educators, members of the sales leadership team, the yearbook sales coaches, national education, consultants, and marketing partners.  The yearbooks are reviewed on elements of theme, creativity, design, photography and writing. Herington High School received first place in the 2022 Lifetouch showcase in the category of fewer than 1,000 enrolled in high school.  Congrats to staffers Jade Ottens and Mary Mann, as well as advisers Mrs. Lisa Beye and Ms. Rhonda Levens.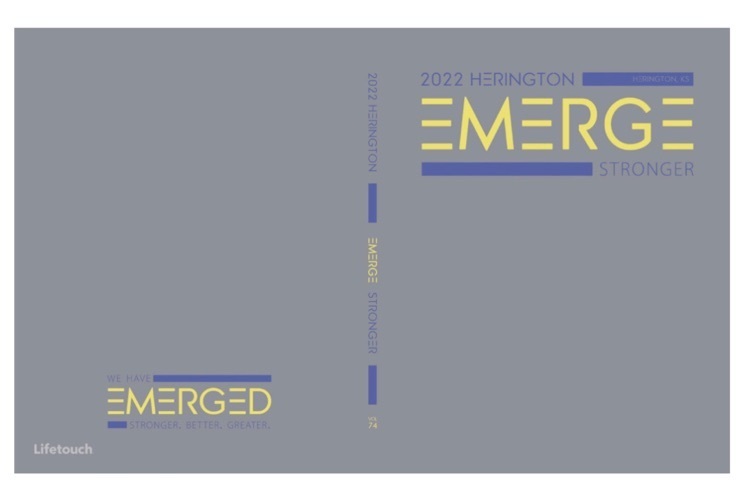 Railer Families: Quarter four report cards will be coming home at various times for each school. Report cards for HES will be sent home with the students on Tuesday, May 16th. Because of finals and other grading factors, report cards for HMS and HHS students will be mailed home sometime shortly after school has concluded for the year. If you have questions please contact your school's building principal.

Congratulations to the 8th grade girls who are the 2023 Wheat State League Champs!!! The girls 4x200 relay team(Kenley Kickhaefer, Kora Kinchen, Naveah Bonhomme and Morgan Simmons) are the new Wheat State League Record Holders. 8th grade boys finished 3rd; 7th boys finished 5th and 7th grade girls finished 8th. Great job HMS Railers!!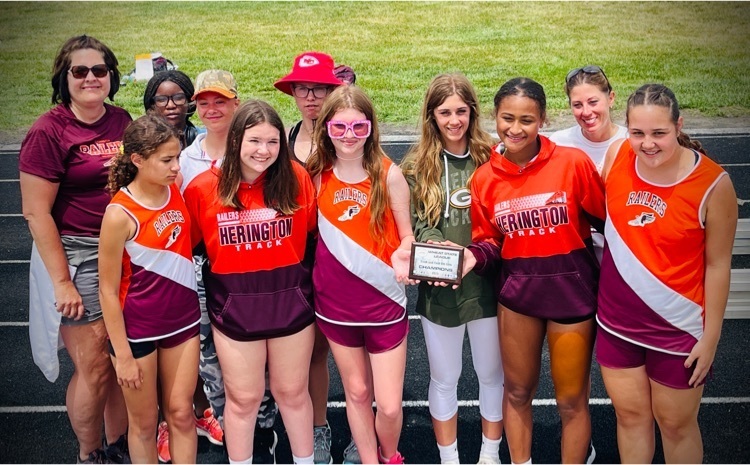 The HES April student of the month is Keagan Bess – kindergarten student in Mrs. Weber's class. Keagan has been chosen as student of the month for many reasons. He has worked so hard to become a better student here at Herington Elementary School. He demonstrates the Railway expectations through his kindness and showing a caring heart with all the students he plays with and works with at school. Keagan has shown amazing improvement in all the subjects and is a great student to have in class. Keagan is the son of Tyler Bess and Mariah Cox.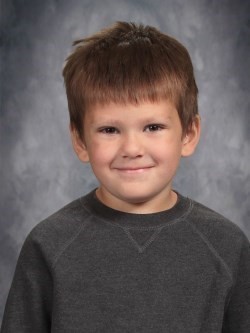 As part of their project for the beautification of the school, SALT team members wanted to put alternative seating in the library. Thank you to the family of Patrice Lewerenz for donating to our school library and to SALT members for making this happen. We hope these couches are a welcomed upgrade!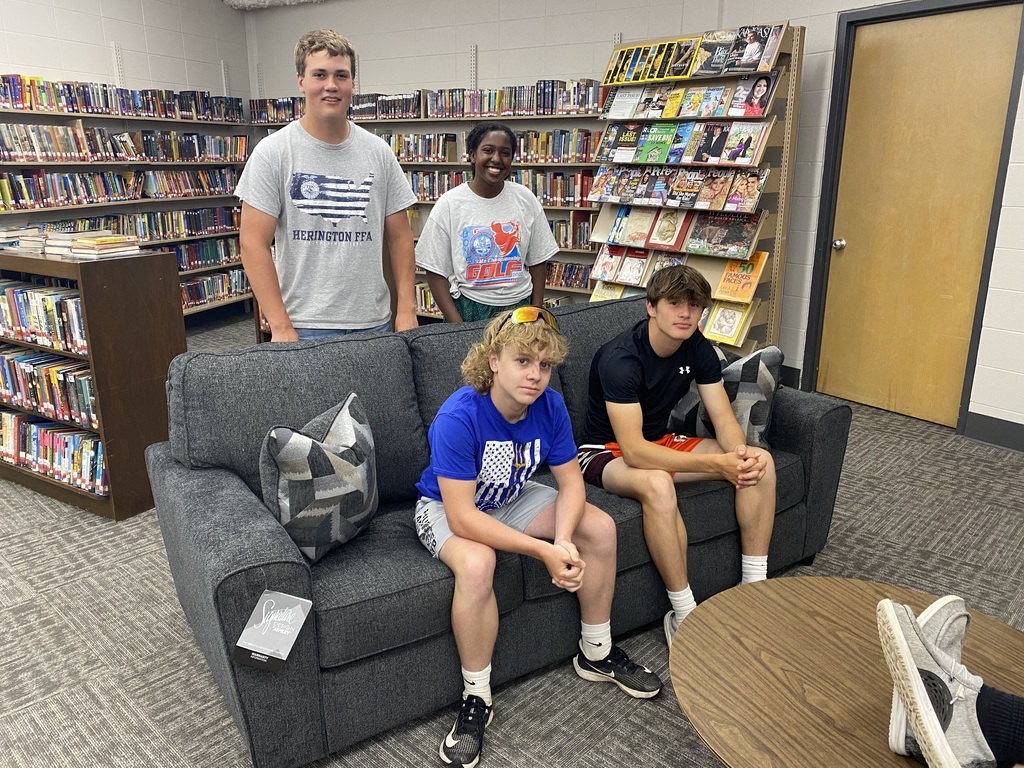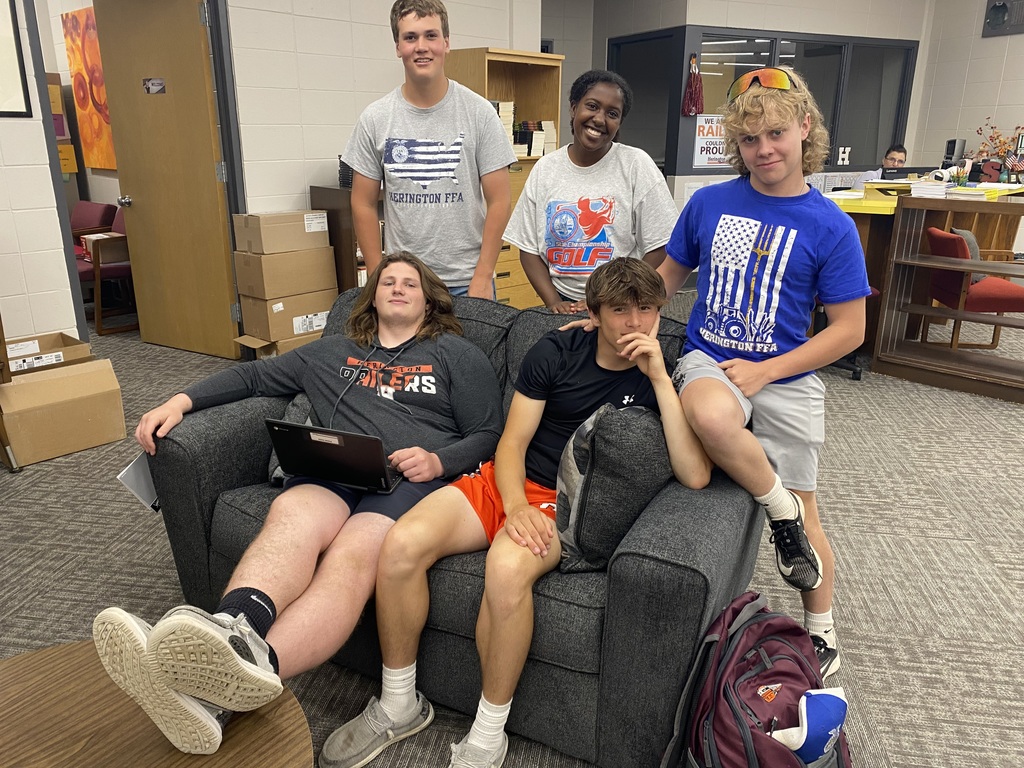 HES has just a couple of yearbooks left for sale - $10 each! Please contact the office at 785-258-3234 if you would like one. This is a great way to celebrate a fun and memorable year for your student at HES!
The high school track meet will start at 1pm today in Goessel. This was a change to my last post. The order of events still applies from my previous post.

Congratulations to the HHS Students of the Year!!!